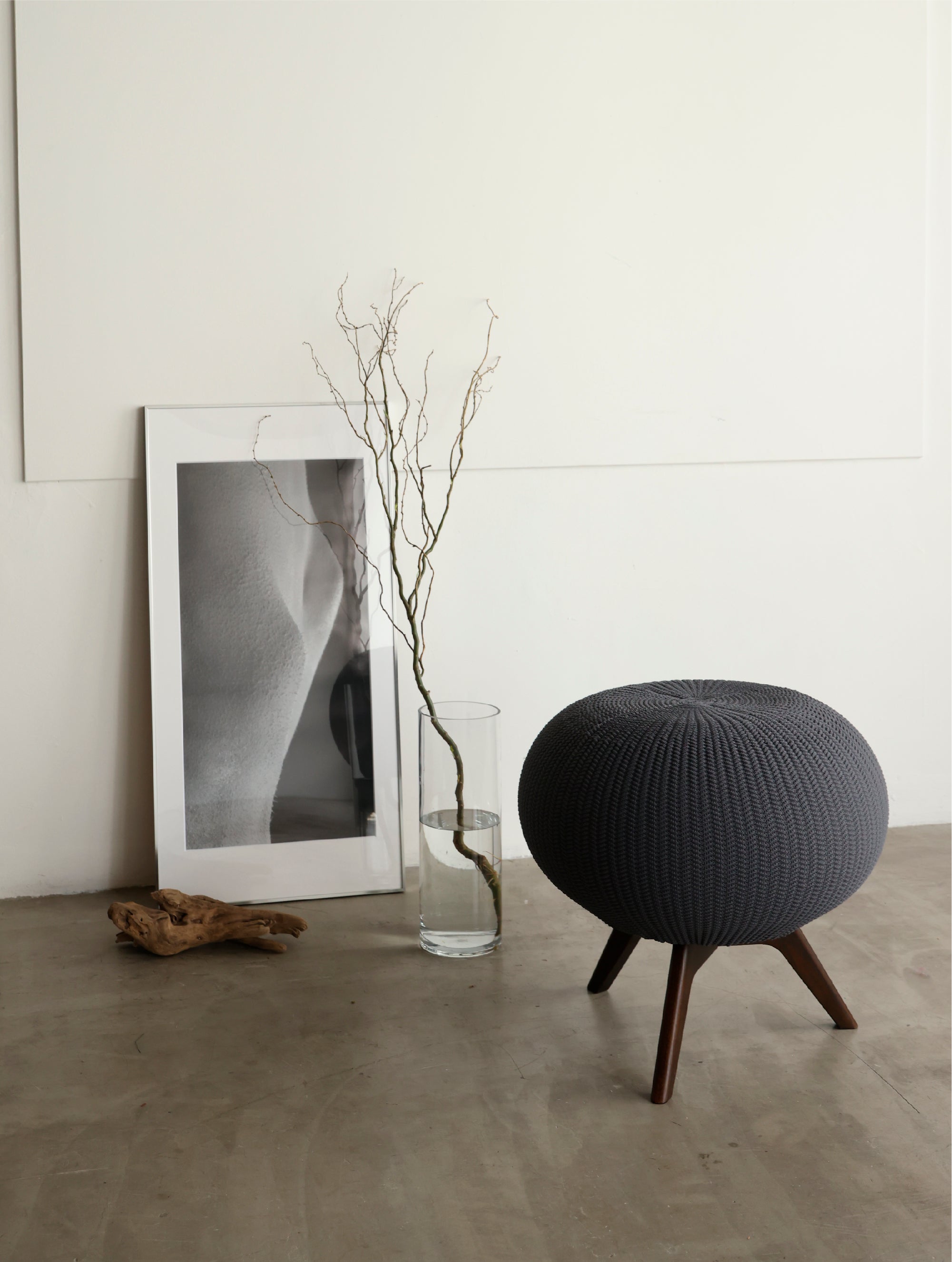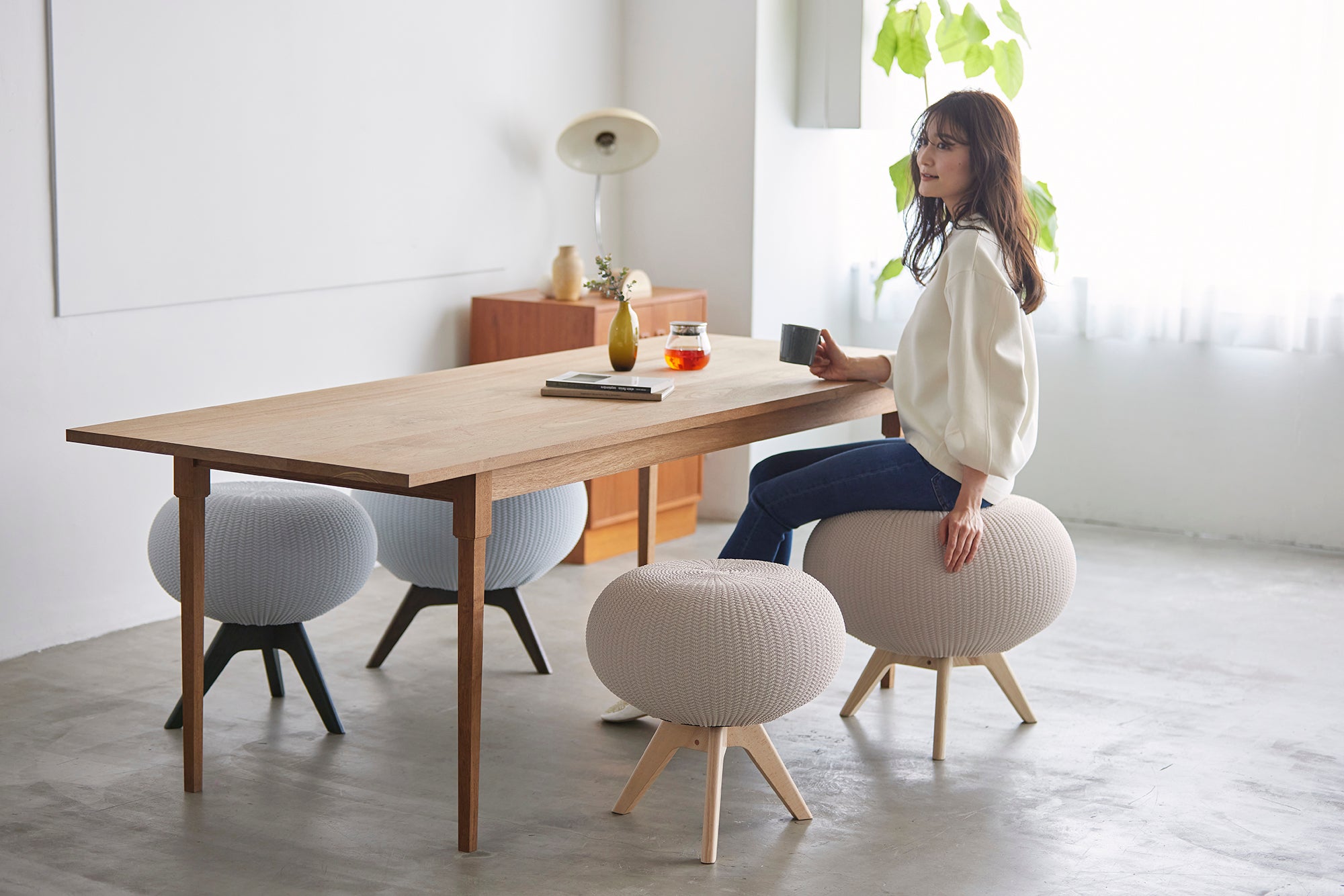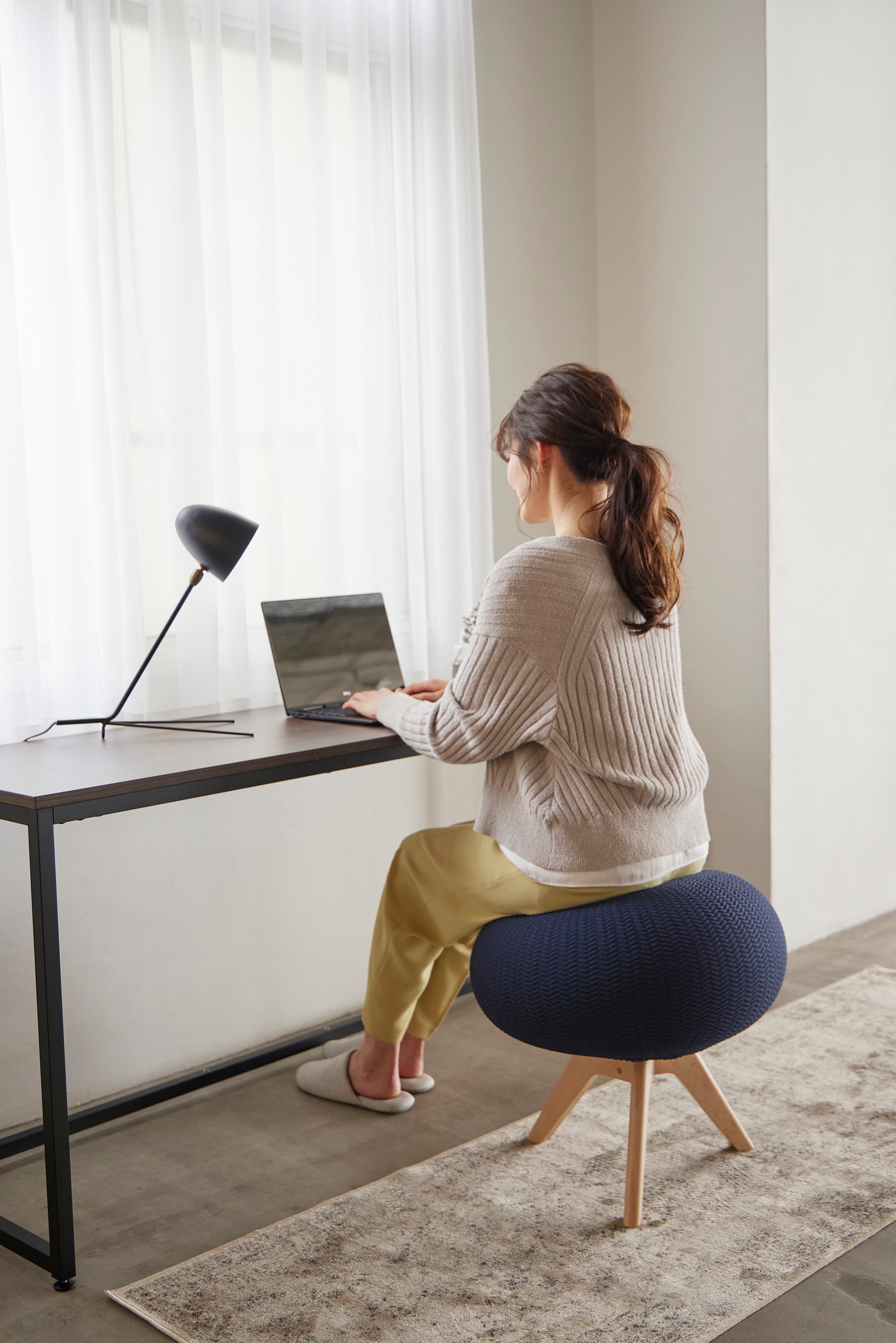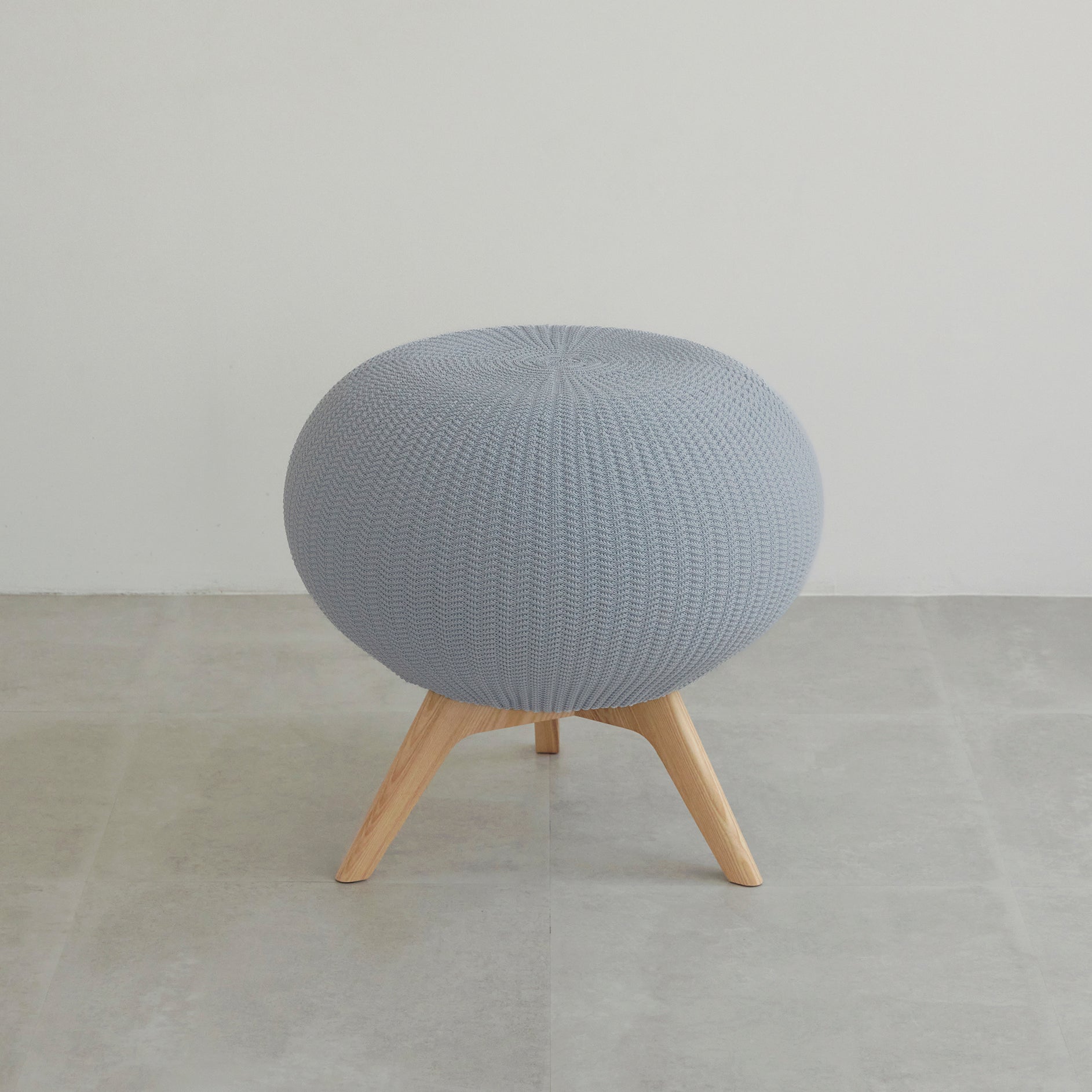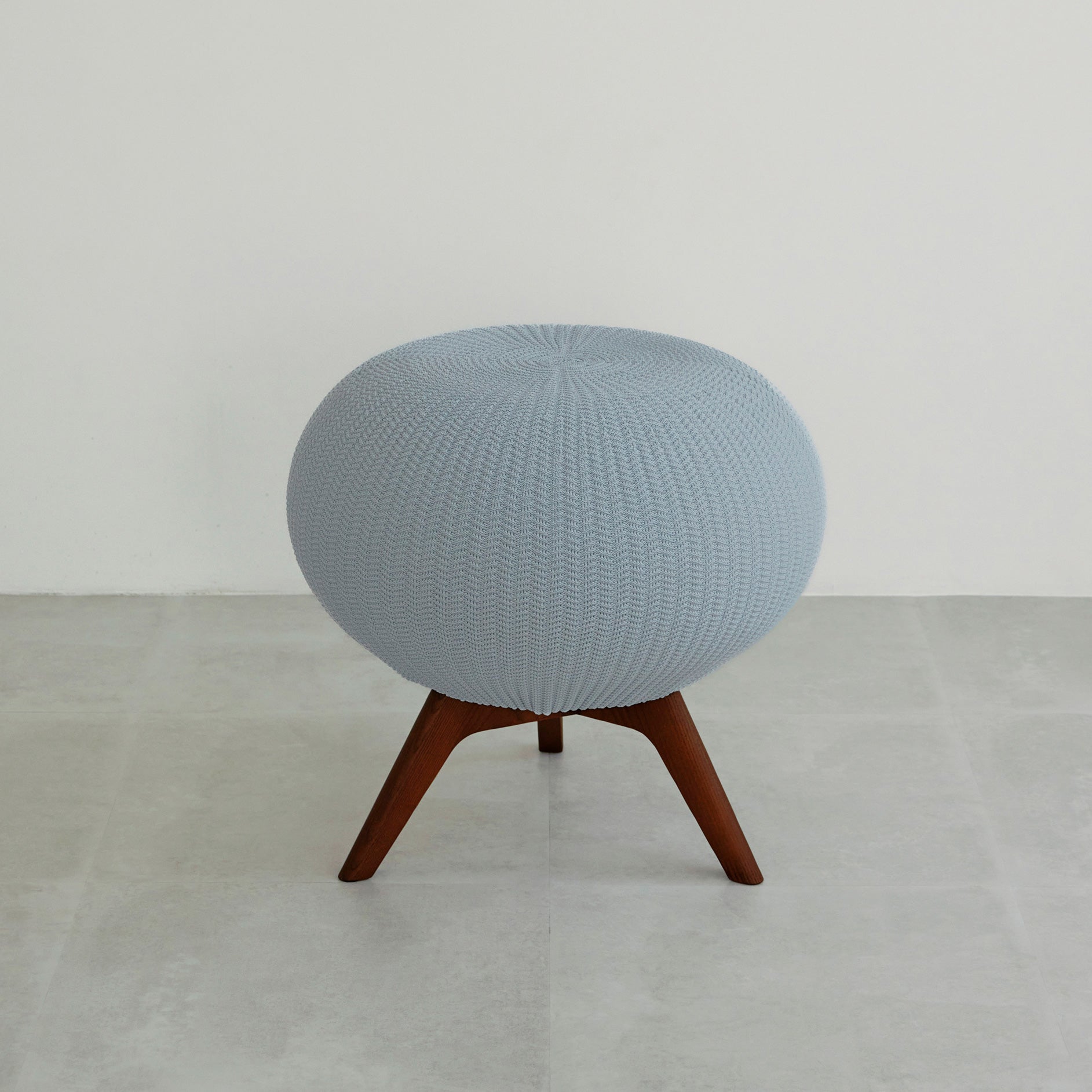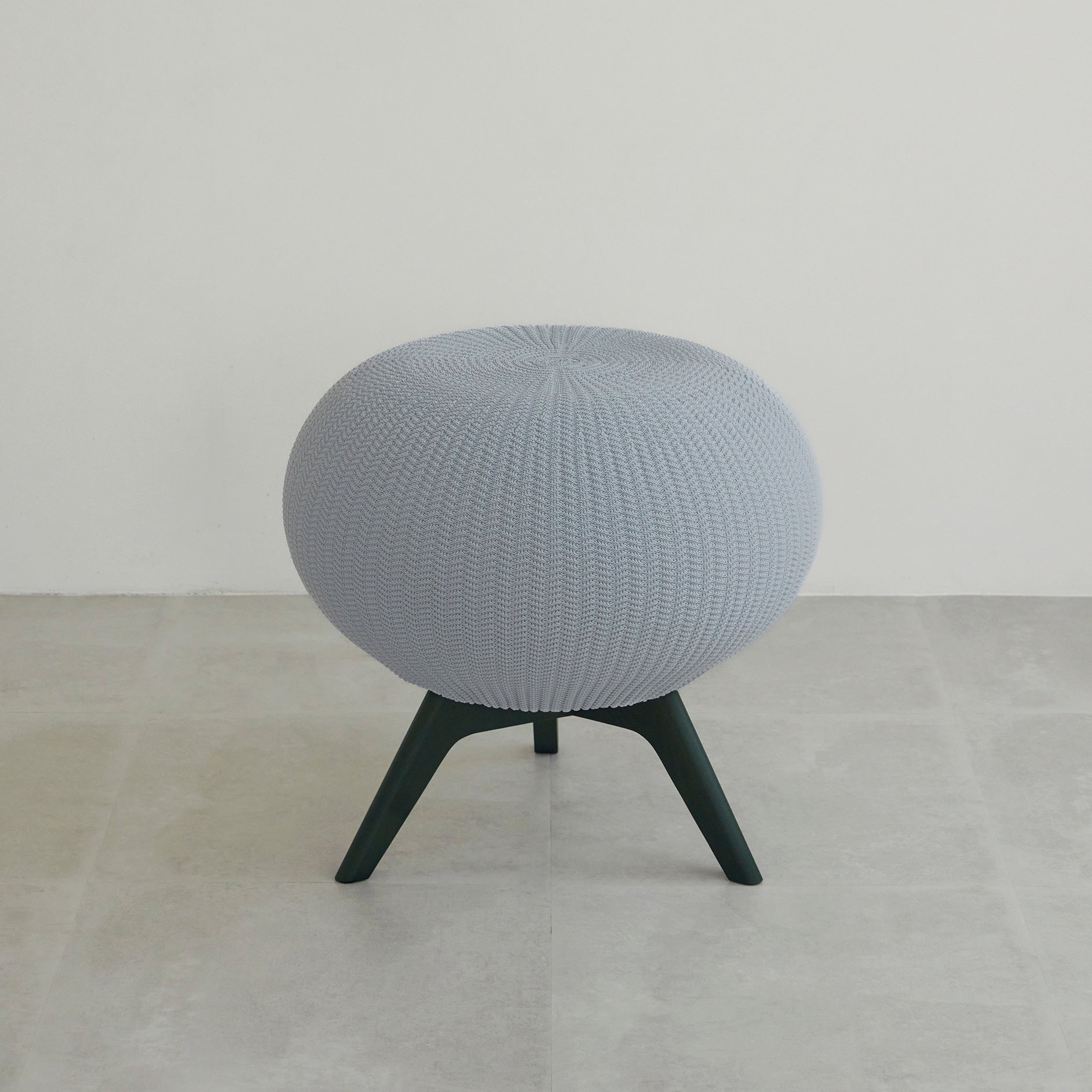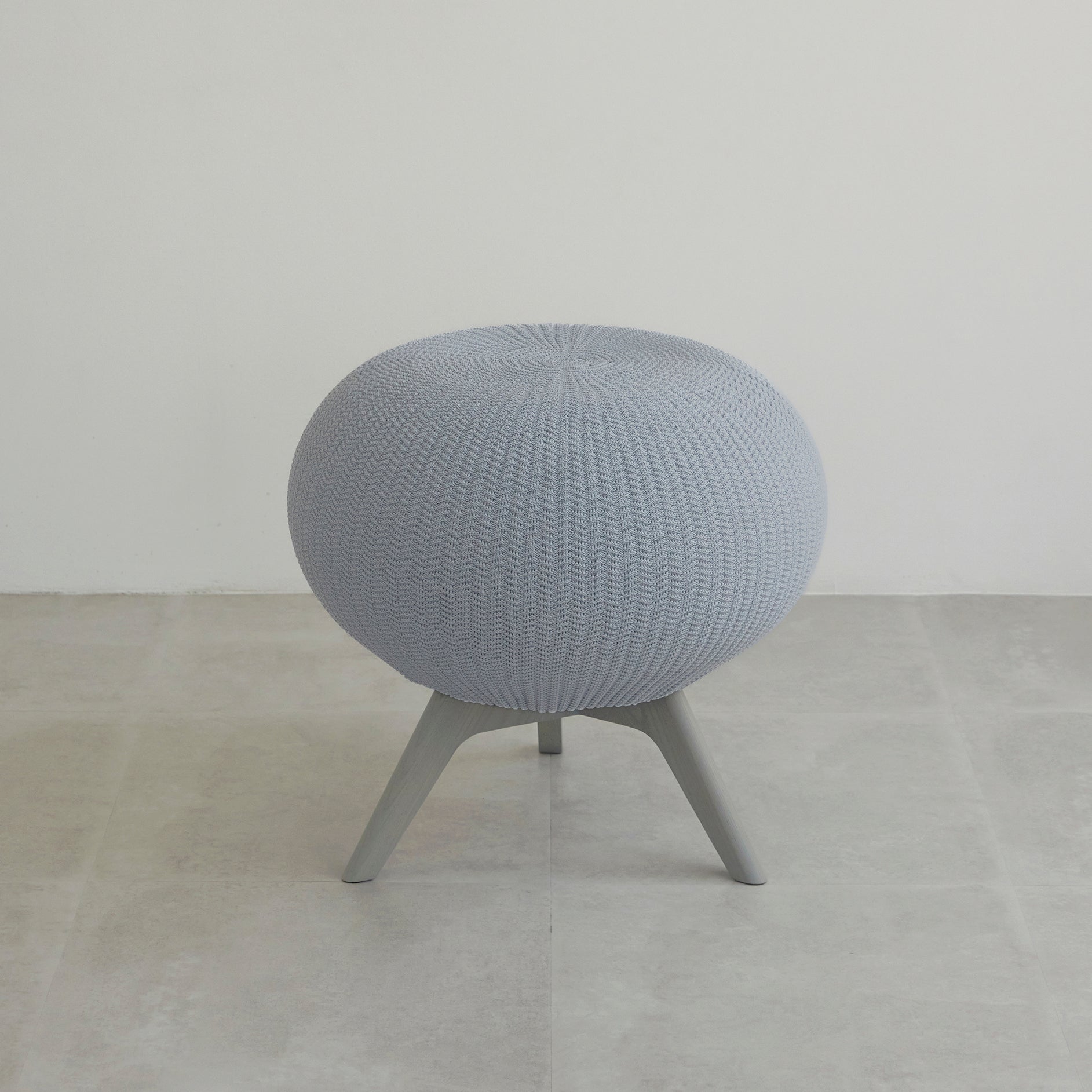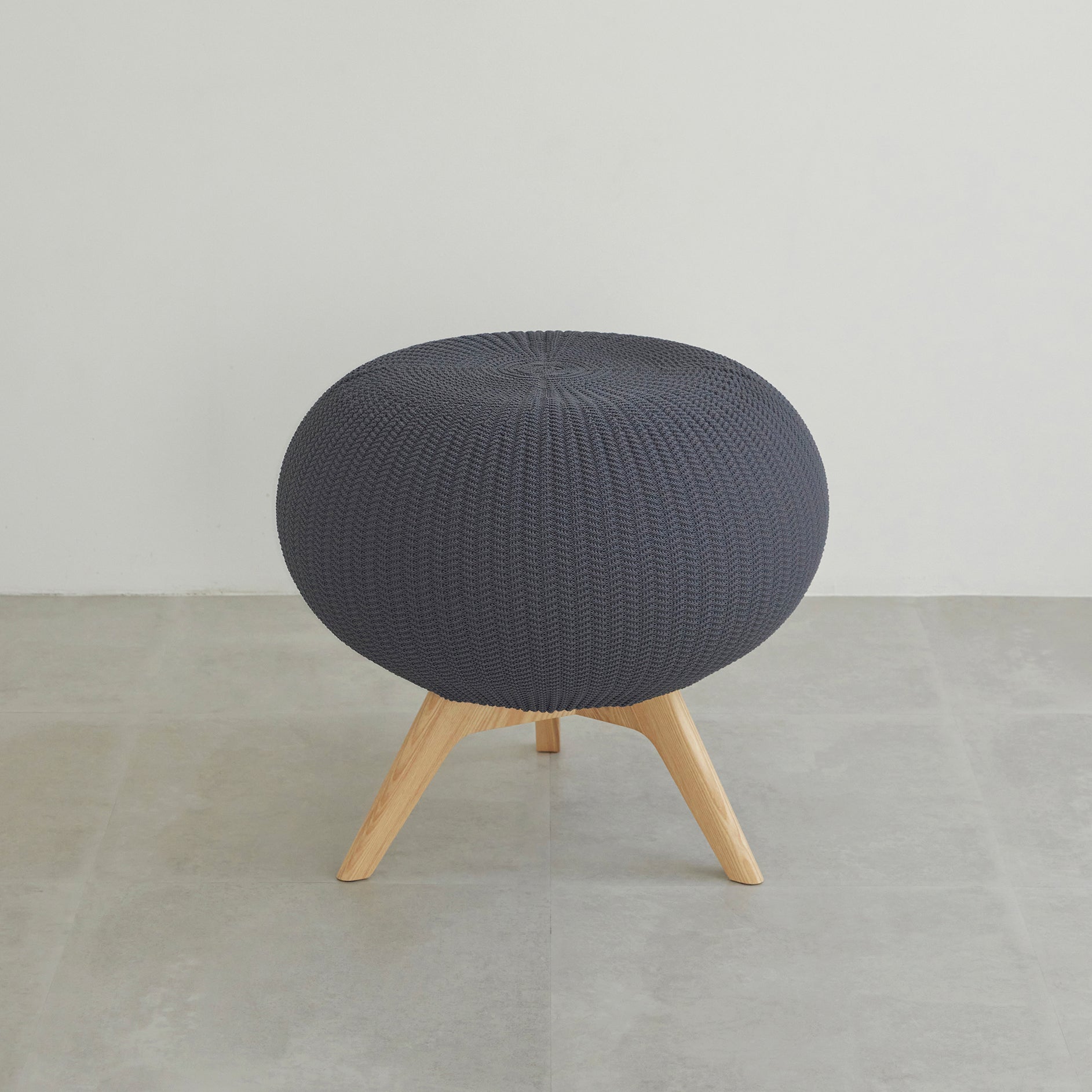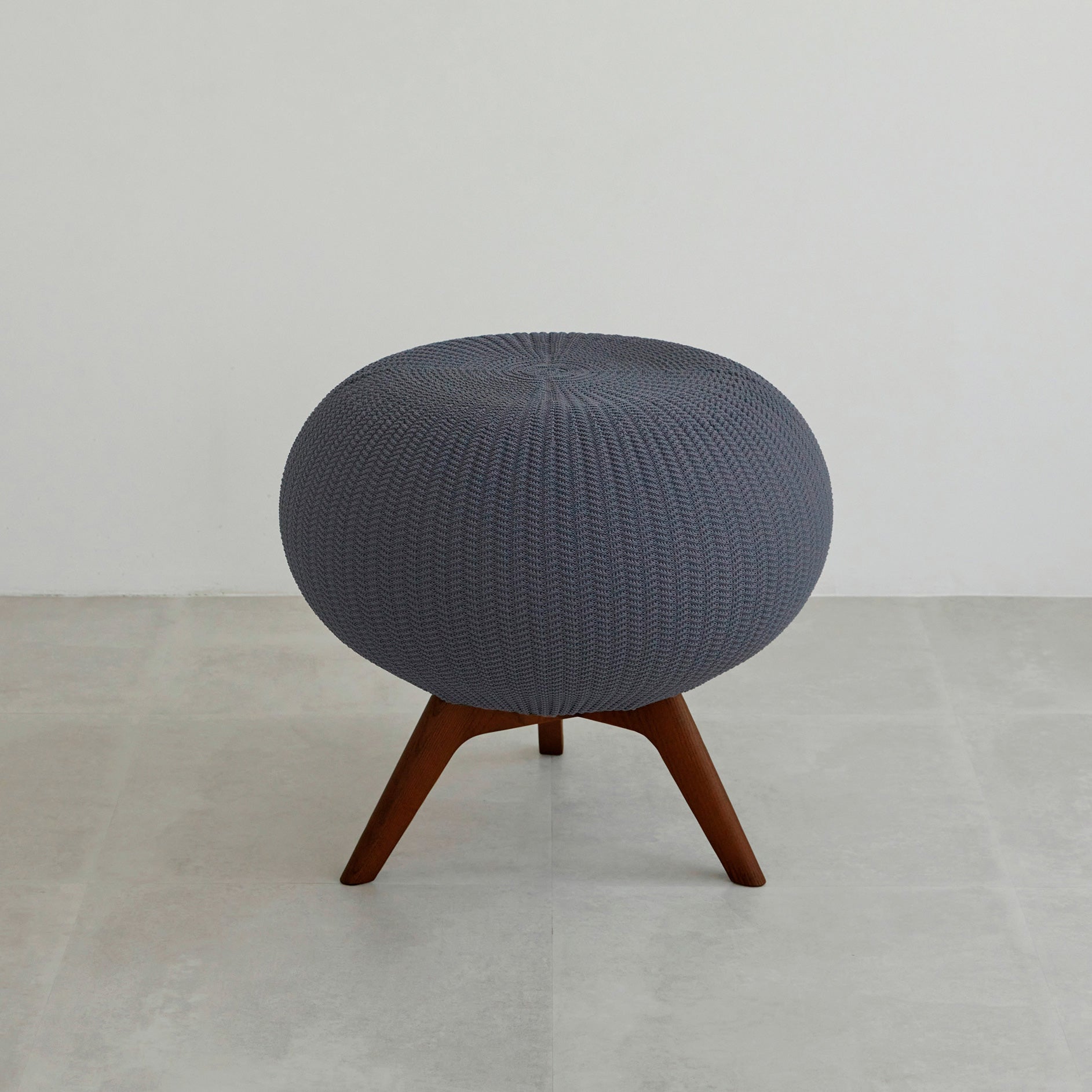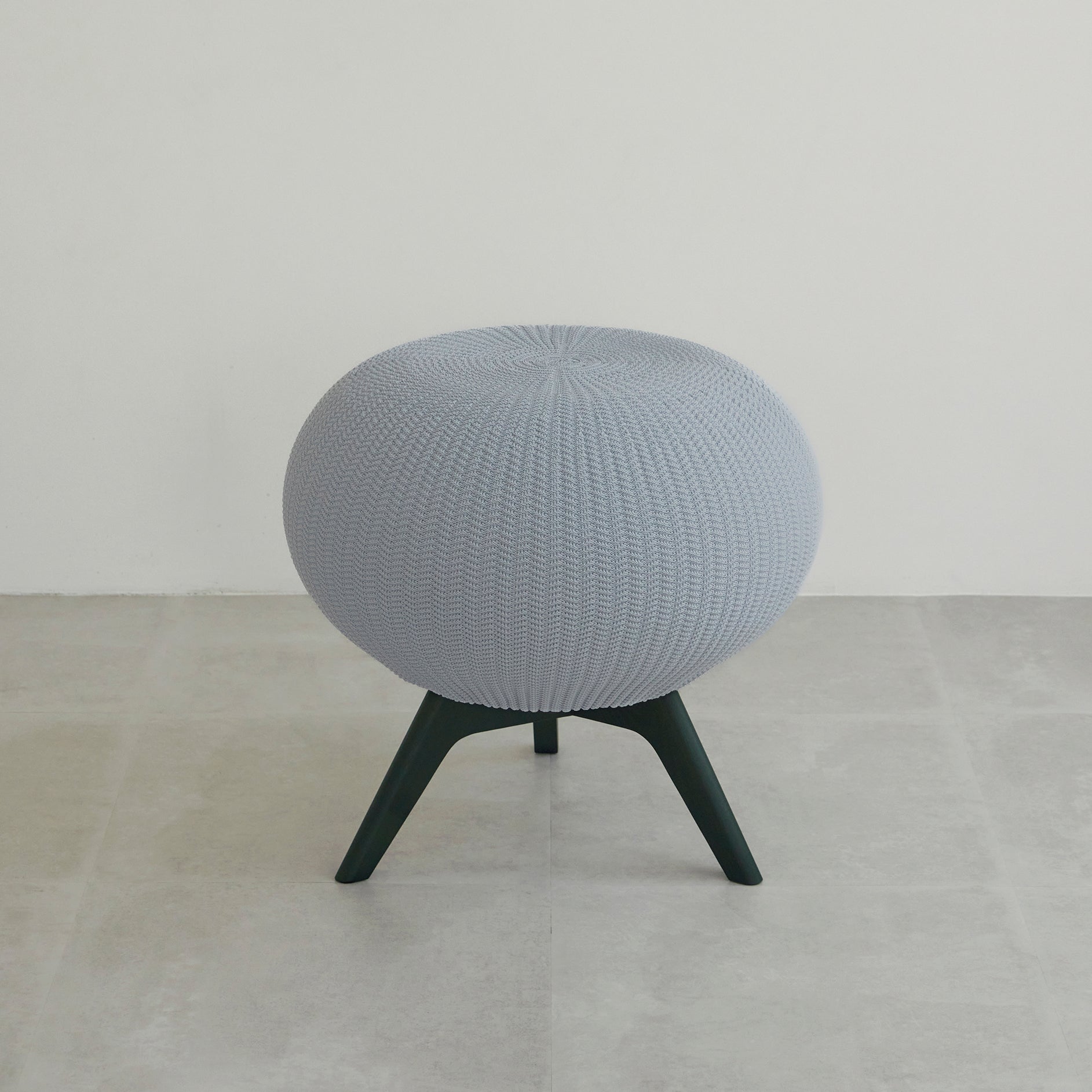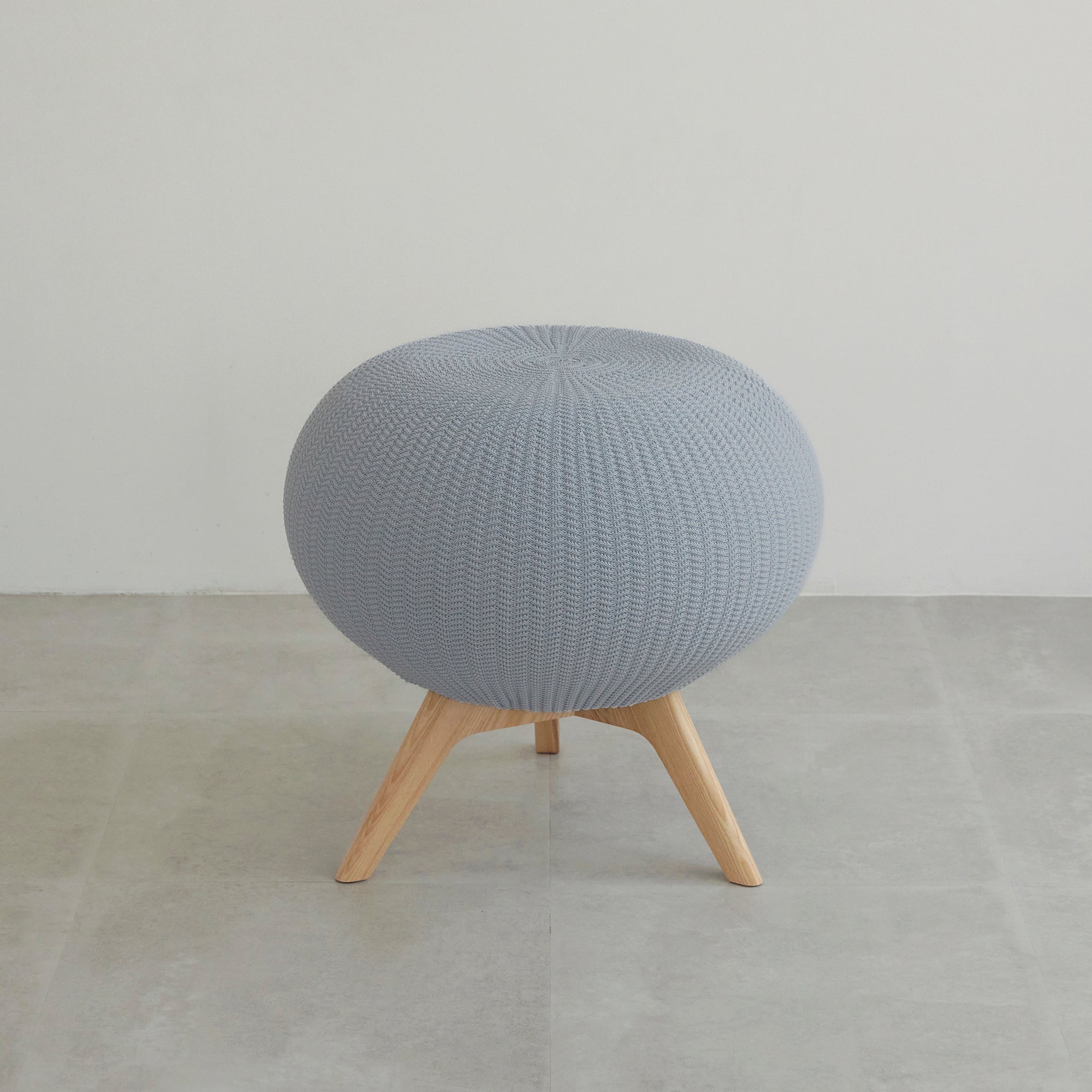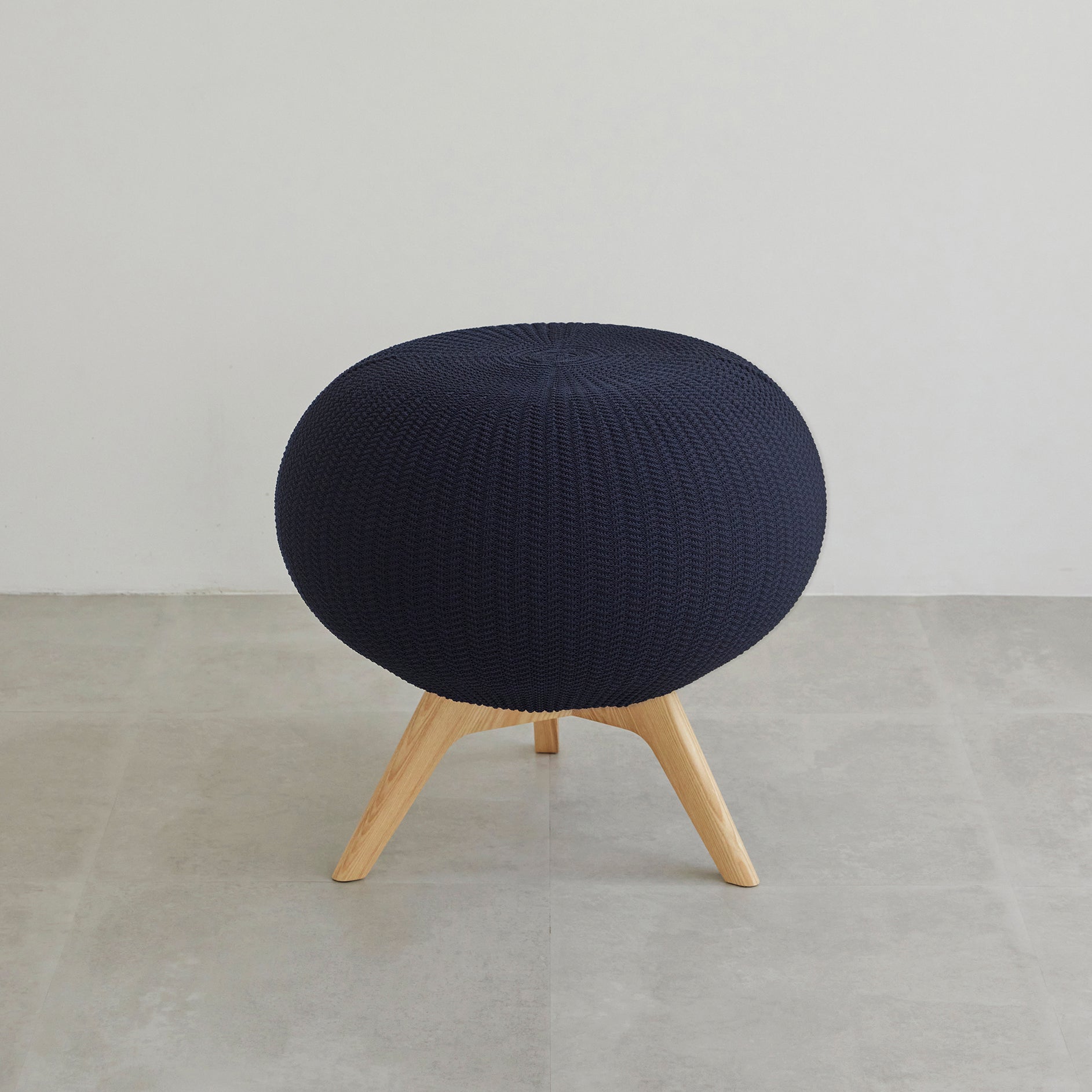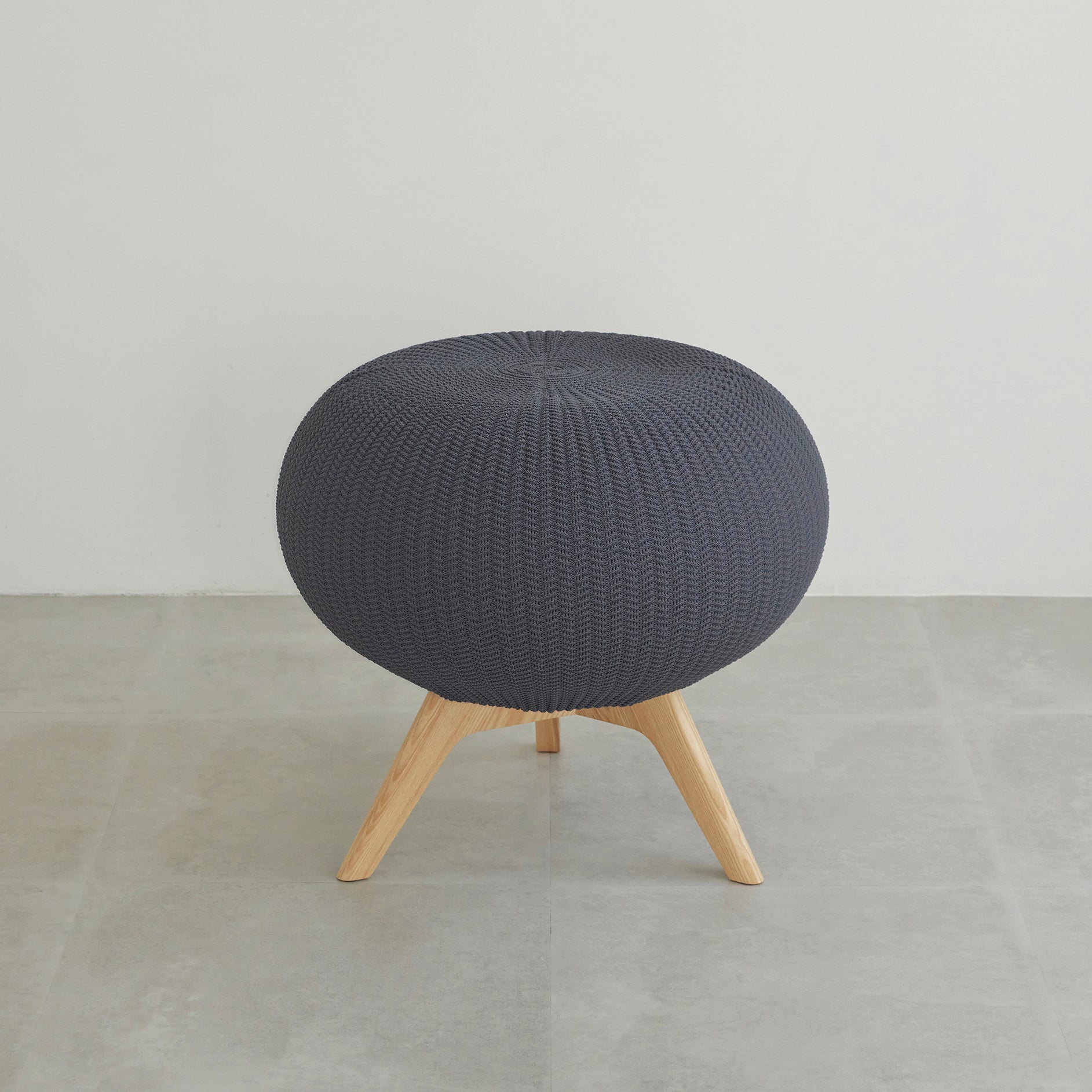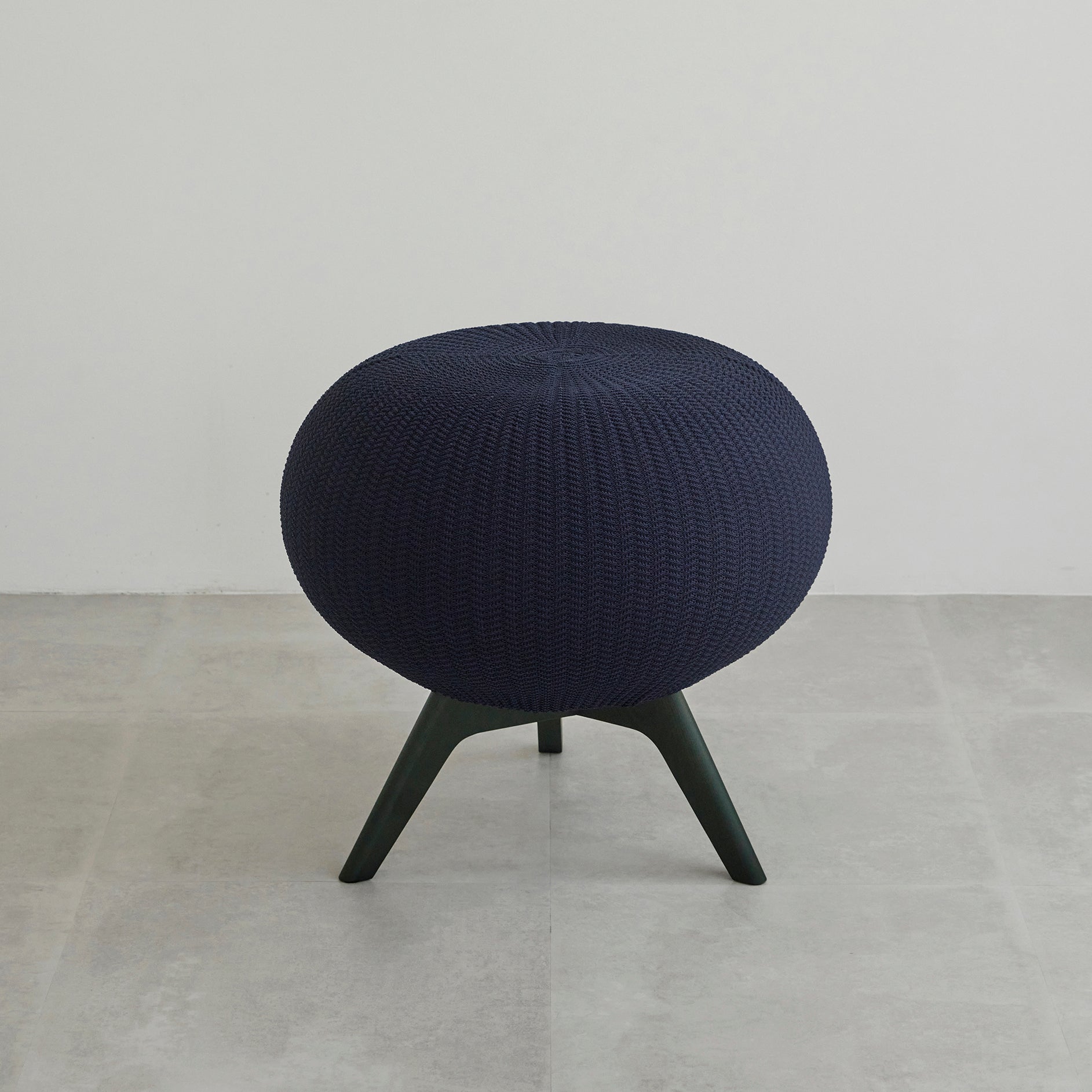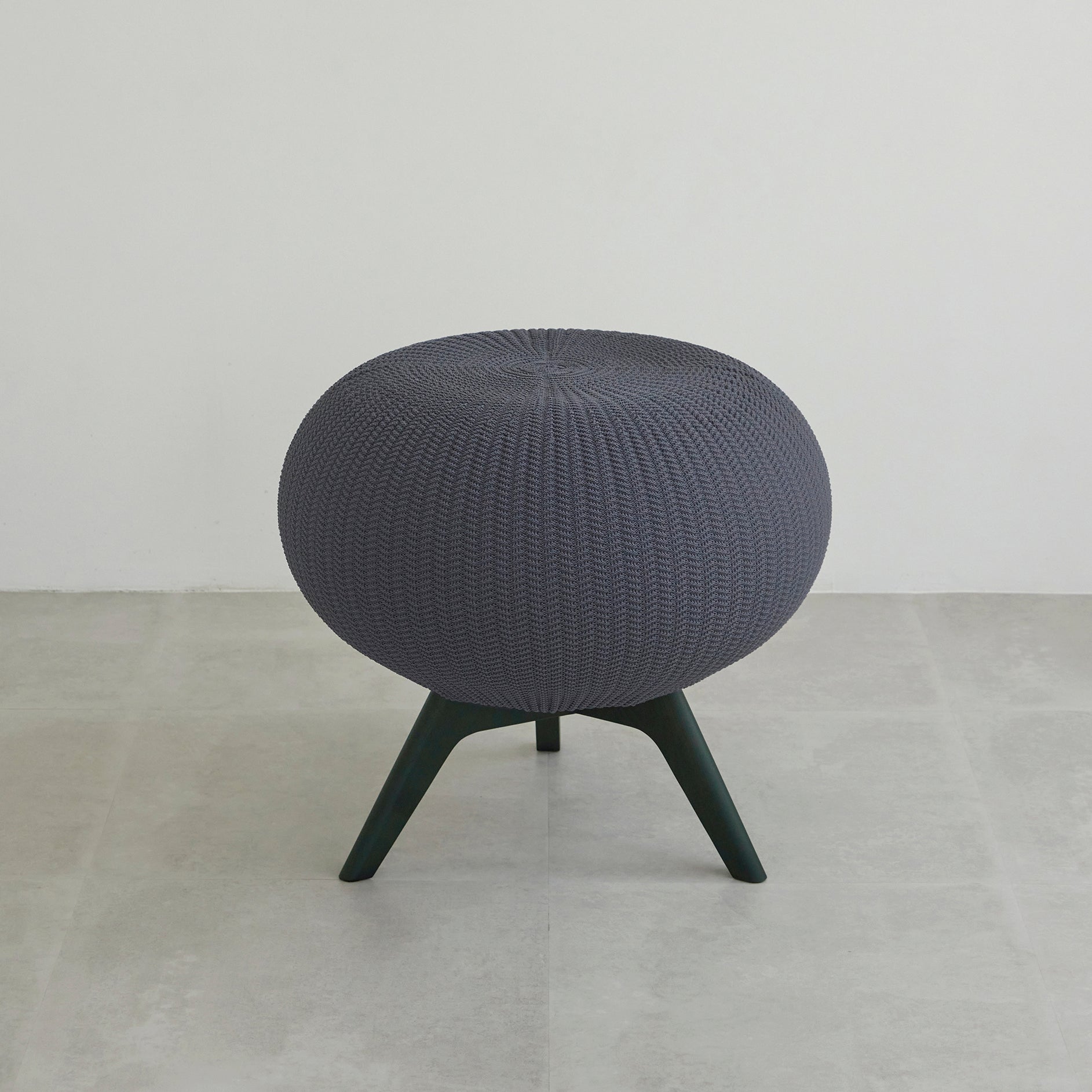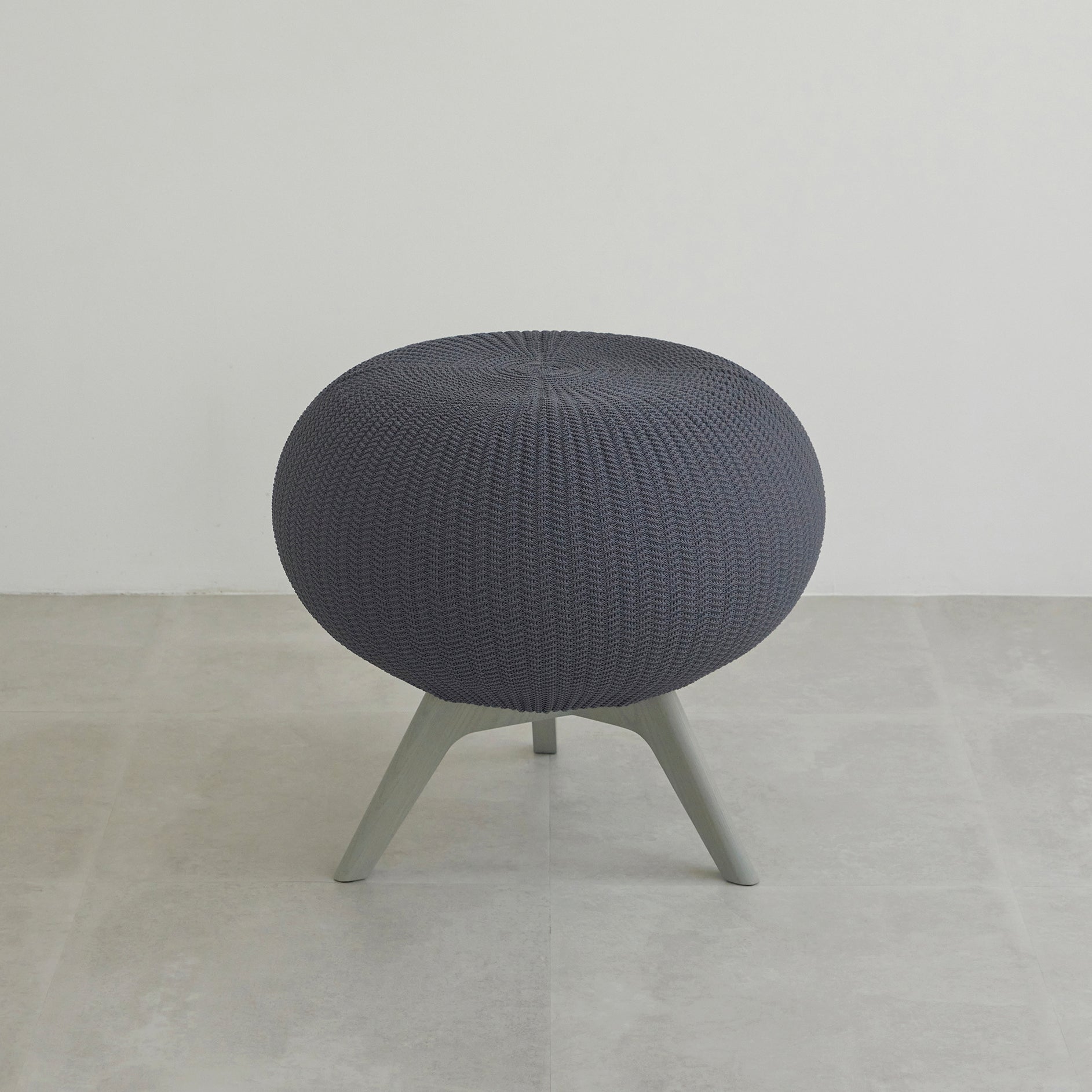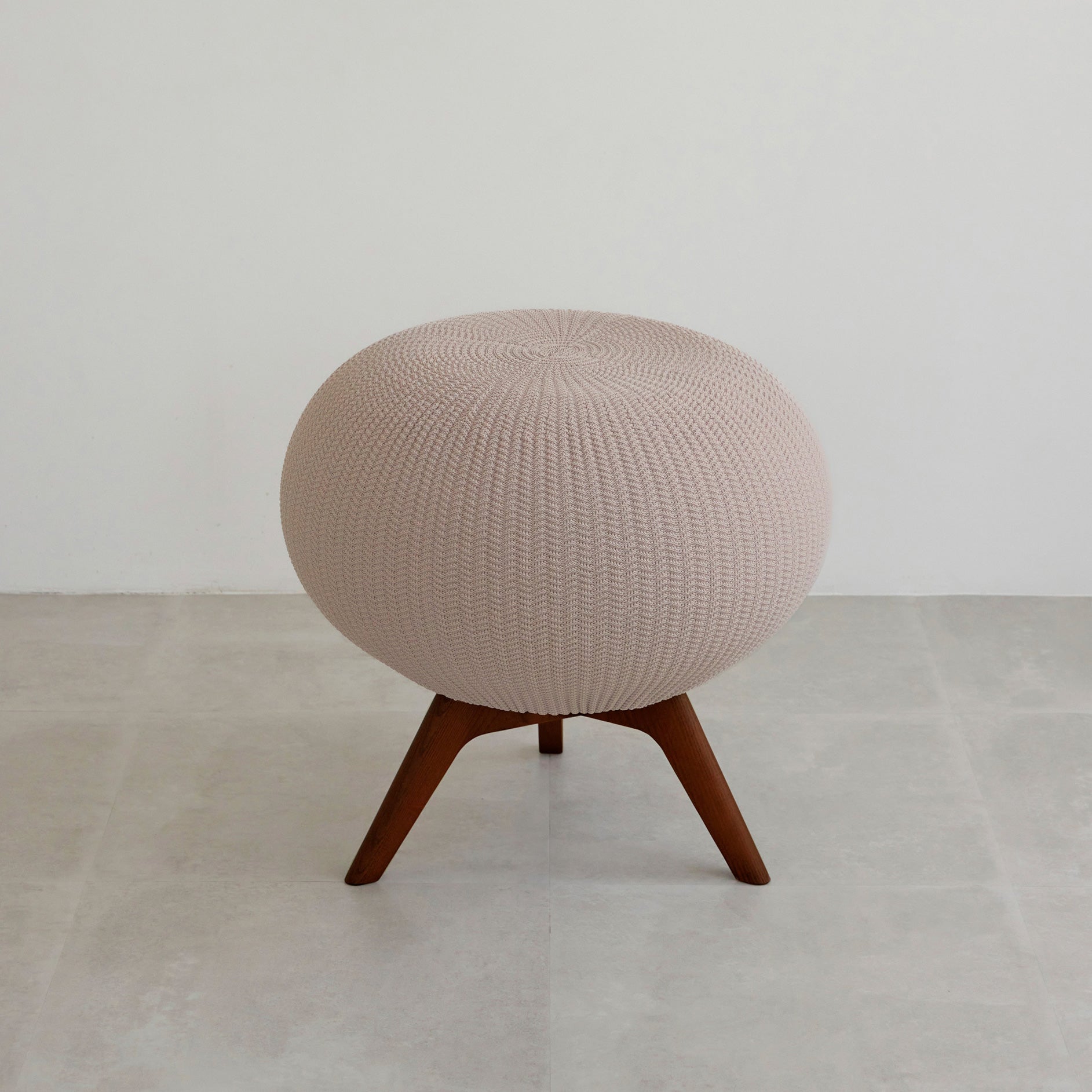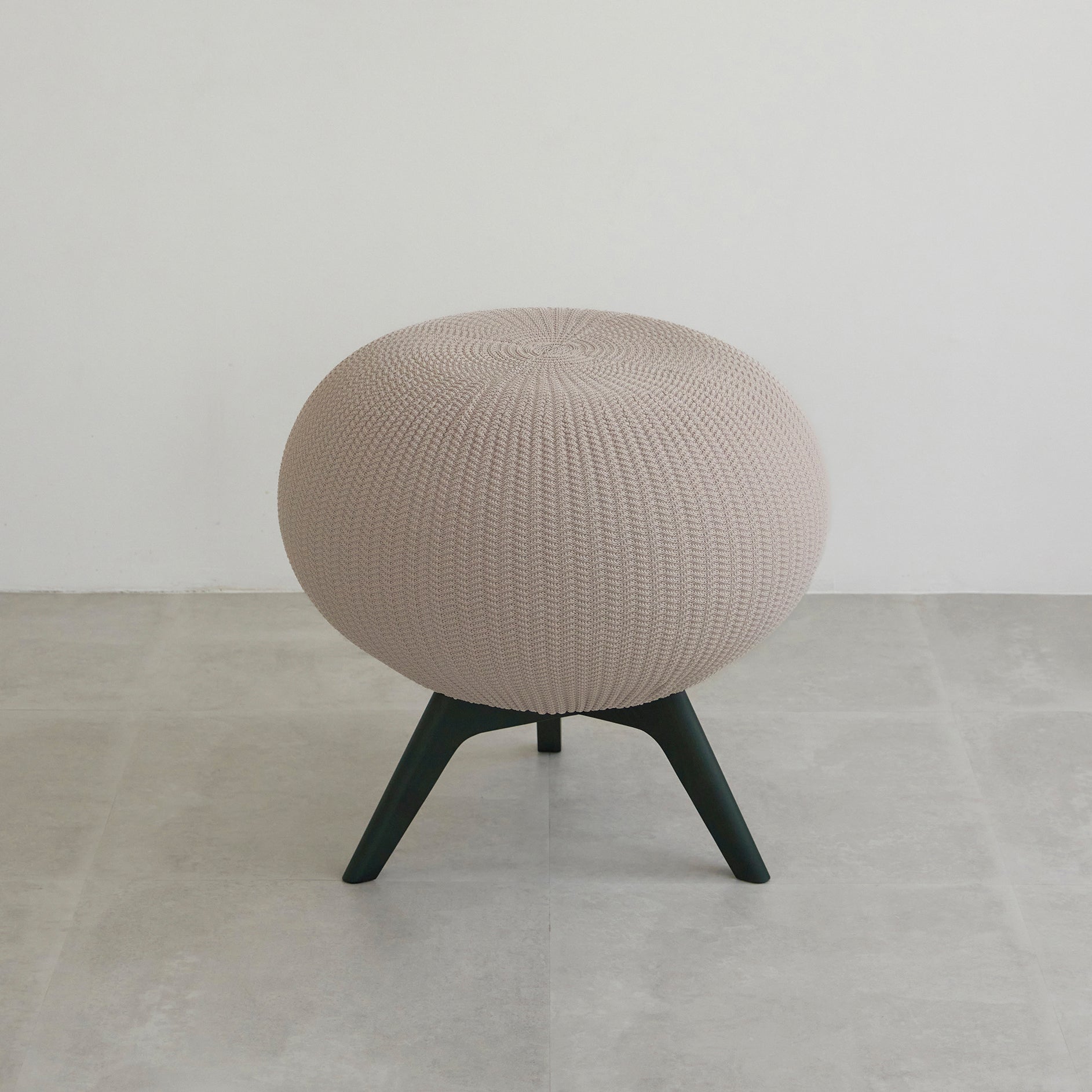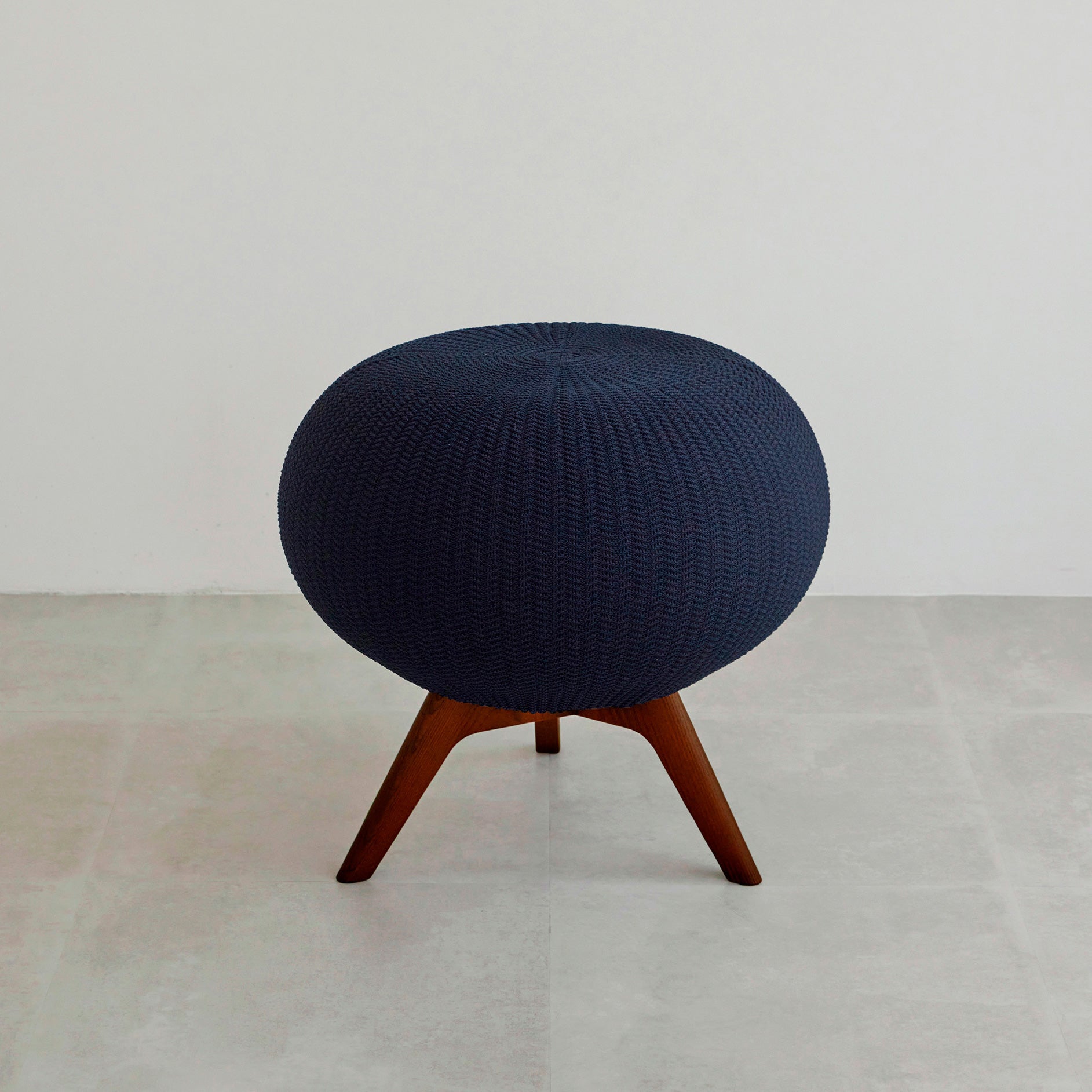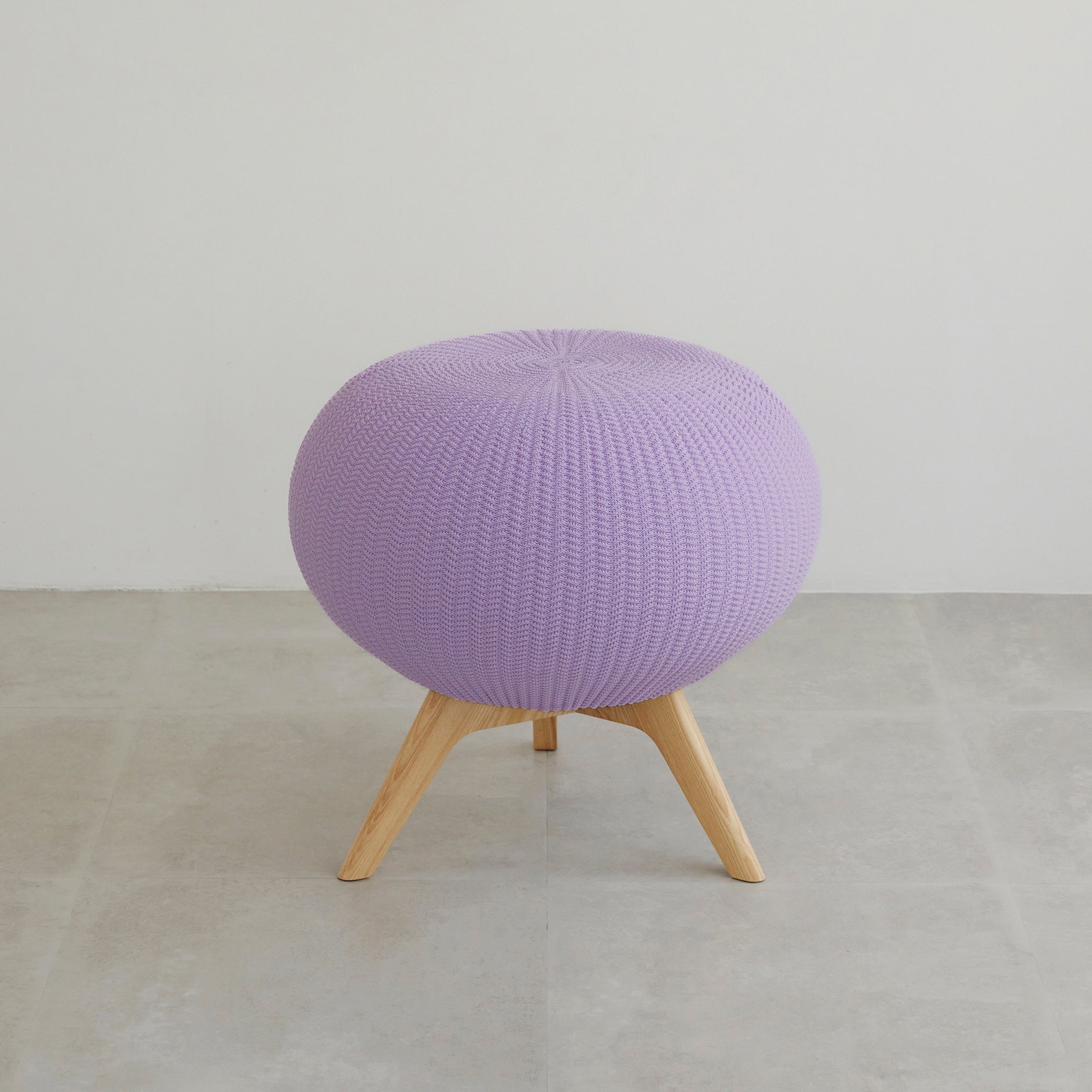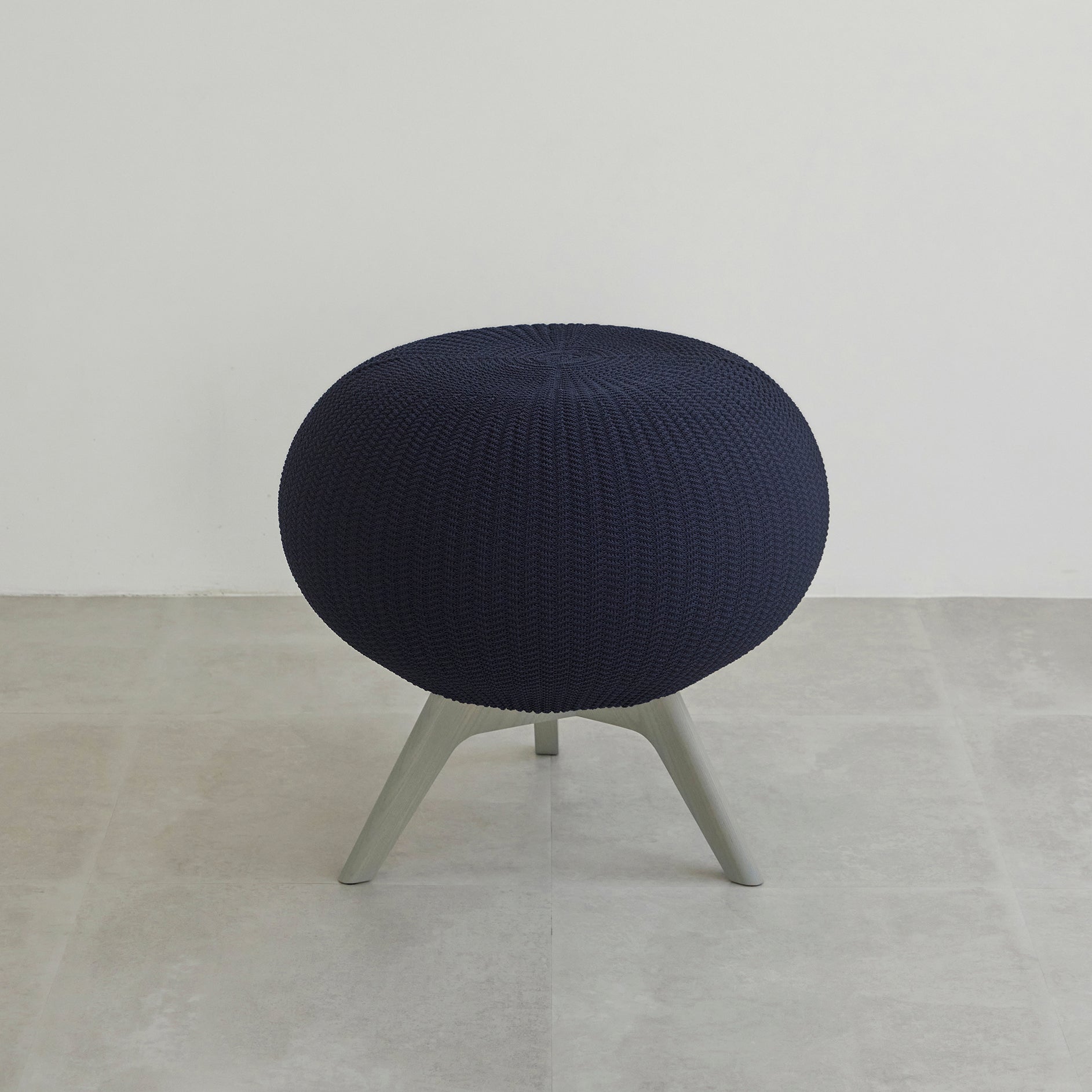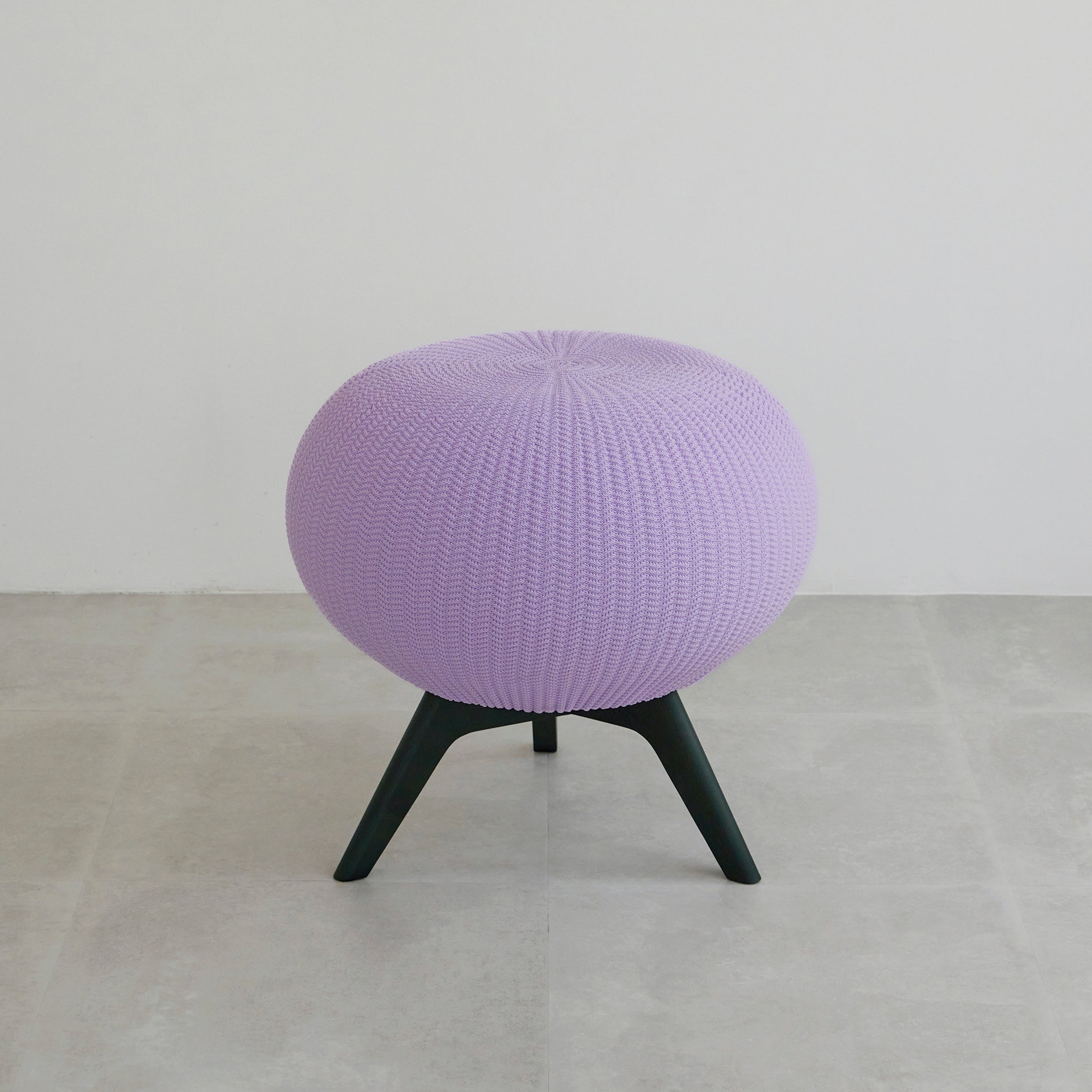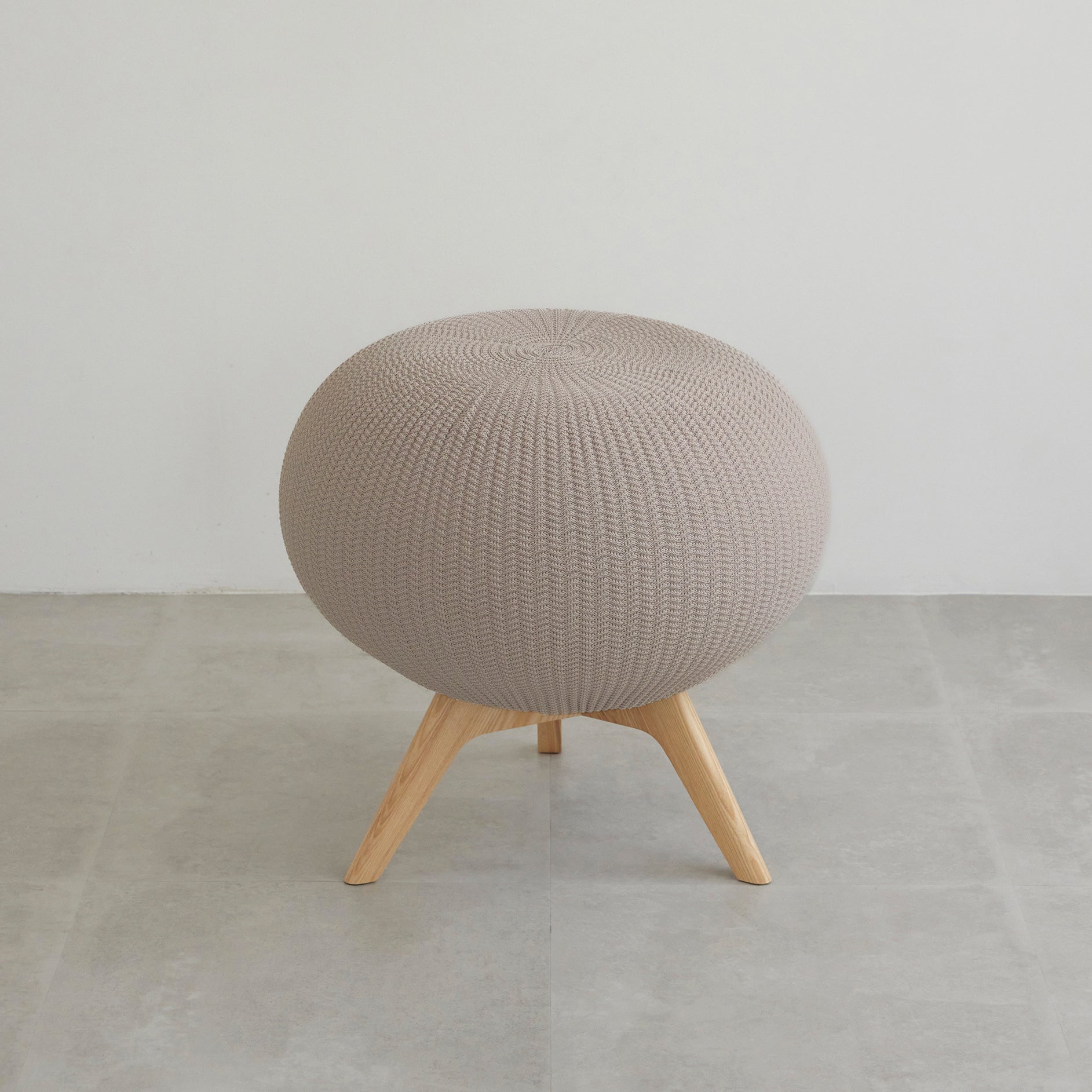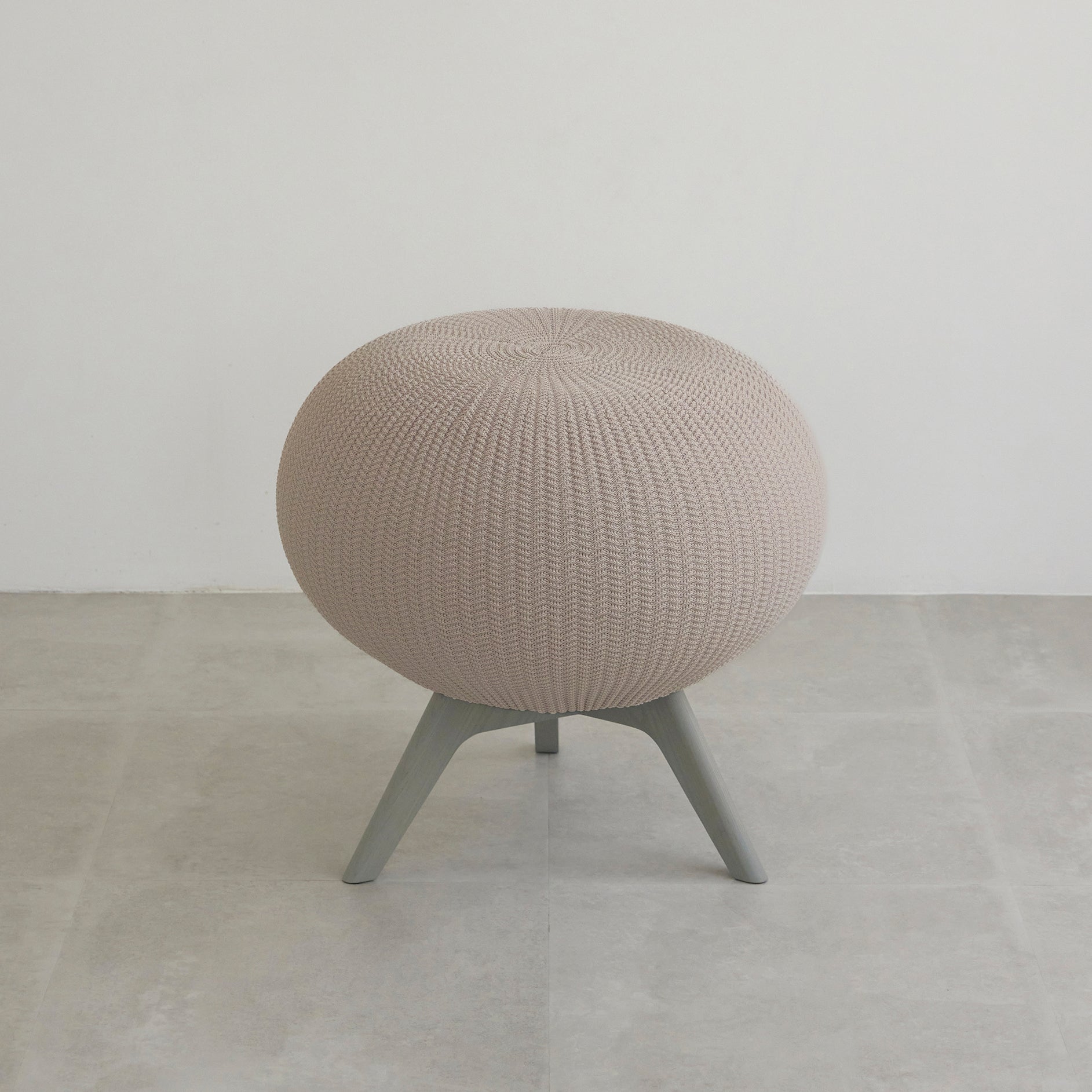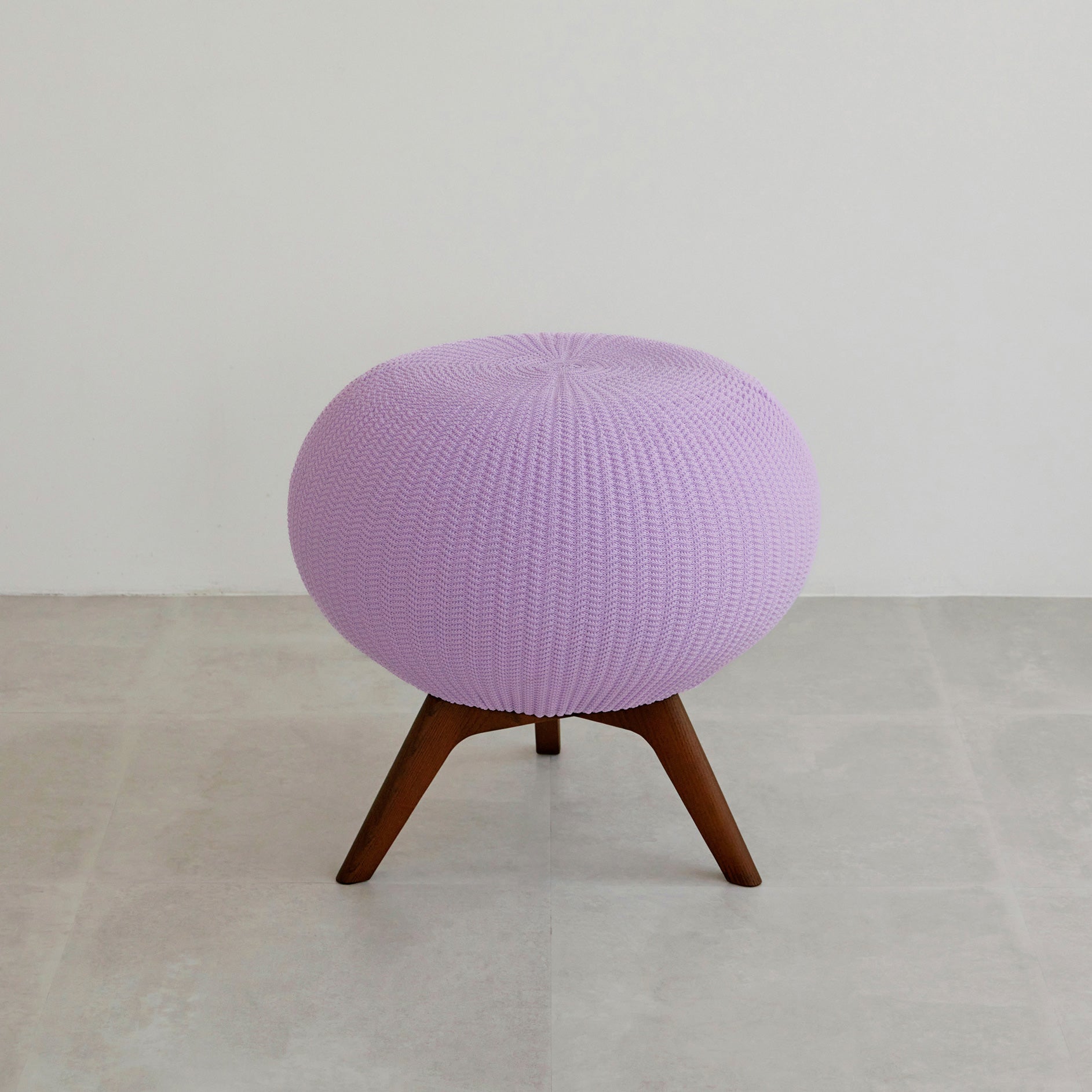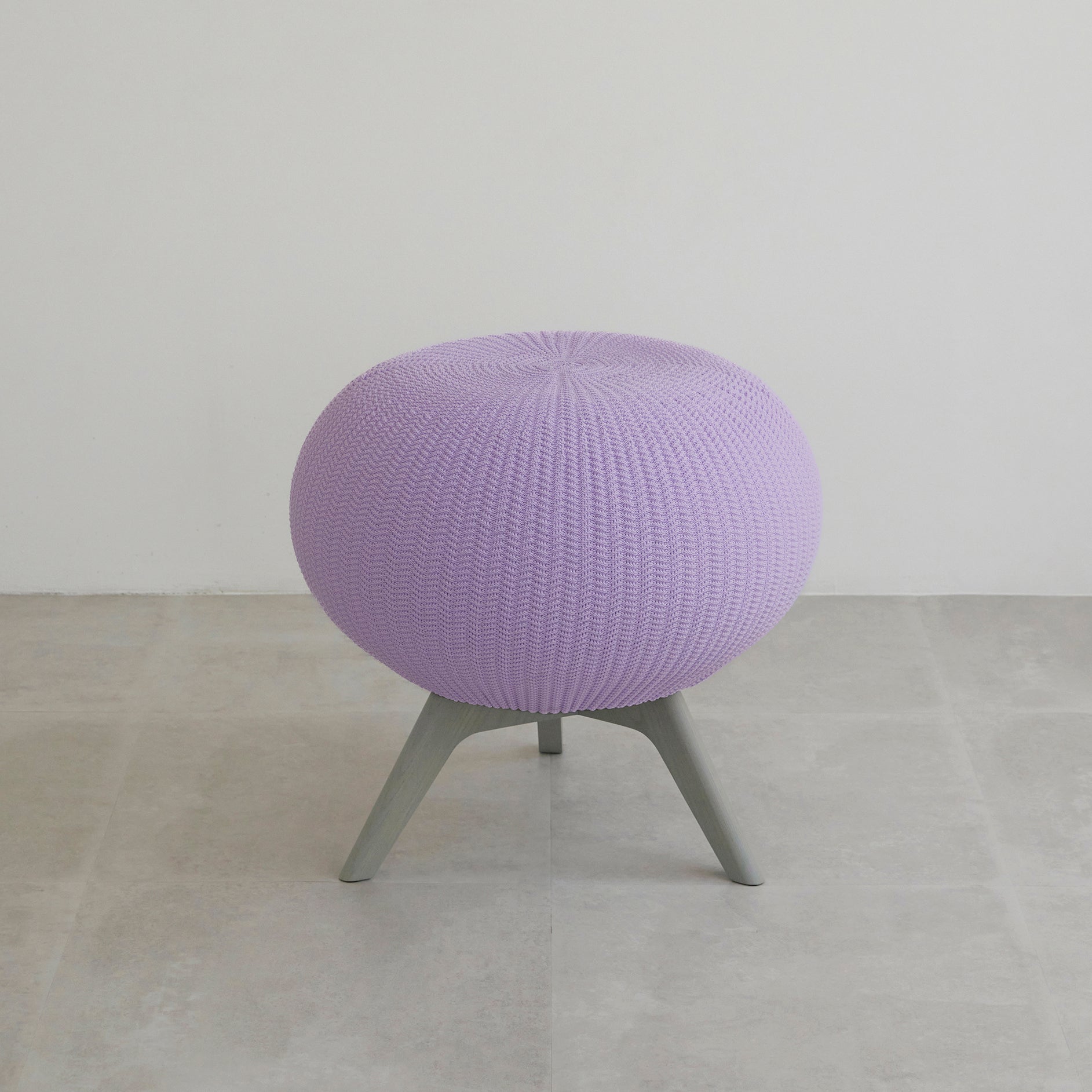 🛈Only dark gray seats will be shipped after the end of June.
Description

size

weight

seat

leg
PUFFBO is a comfortable stool that uses air cushions.
You can choose the combination of size/seat/legs.
SMALL: Width 48cm x Depth 48cm x Height 49cm
LARGE: width 56 cm x depth 56 cm x height 51 cm
SMALL: 3.5kg
LARGE: 4.7kg
Knit material (100% polyester)
Solid ash (urethane coating)
Note, The leg is made of natural wood.
Therefore, each of them has own natural characteristics in terms of color,
grain and texture.
---
Finished product shipment
Free shipping (excluding Okinawa and remote islands)
23.08.23(Wed)-11.14(Tue)
POP UP STORE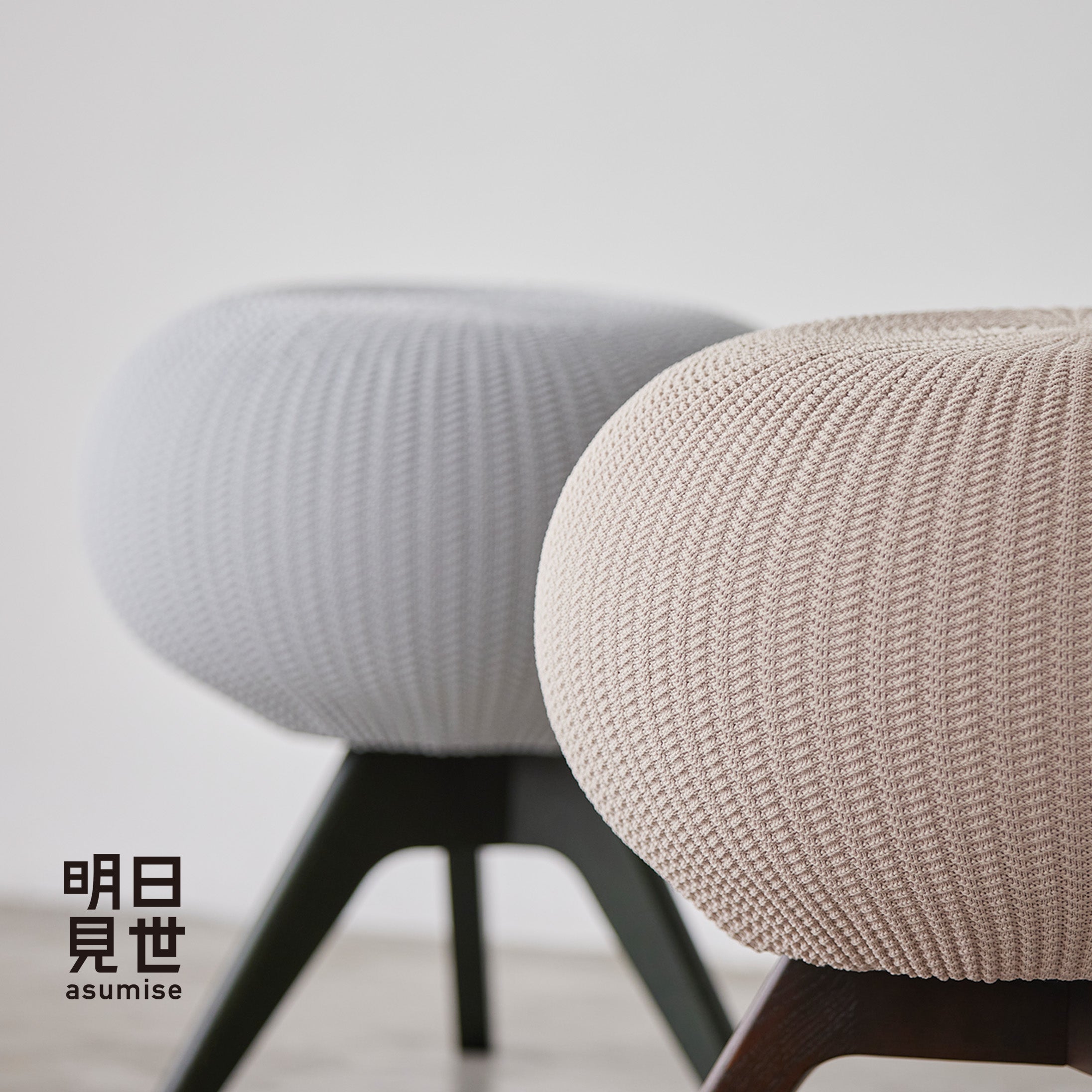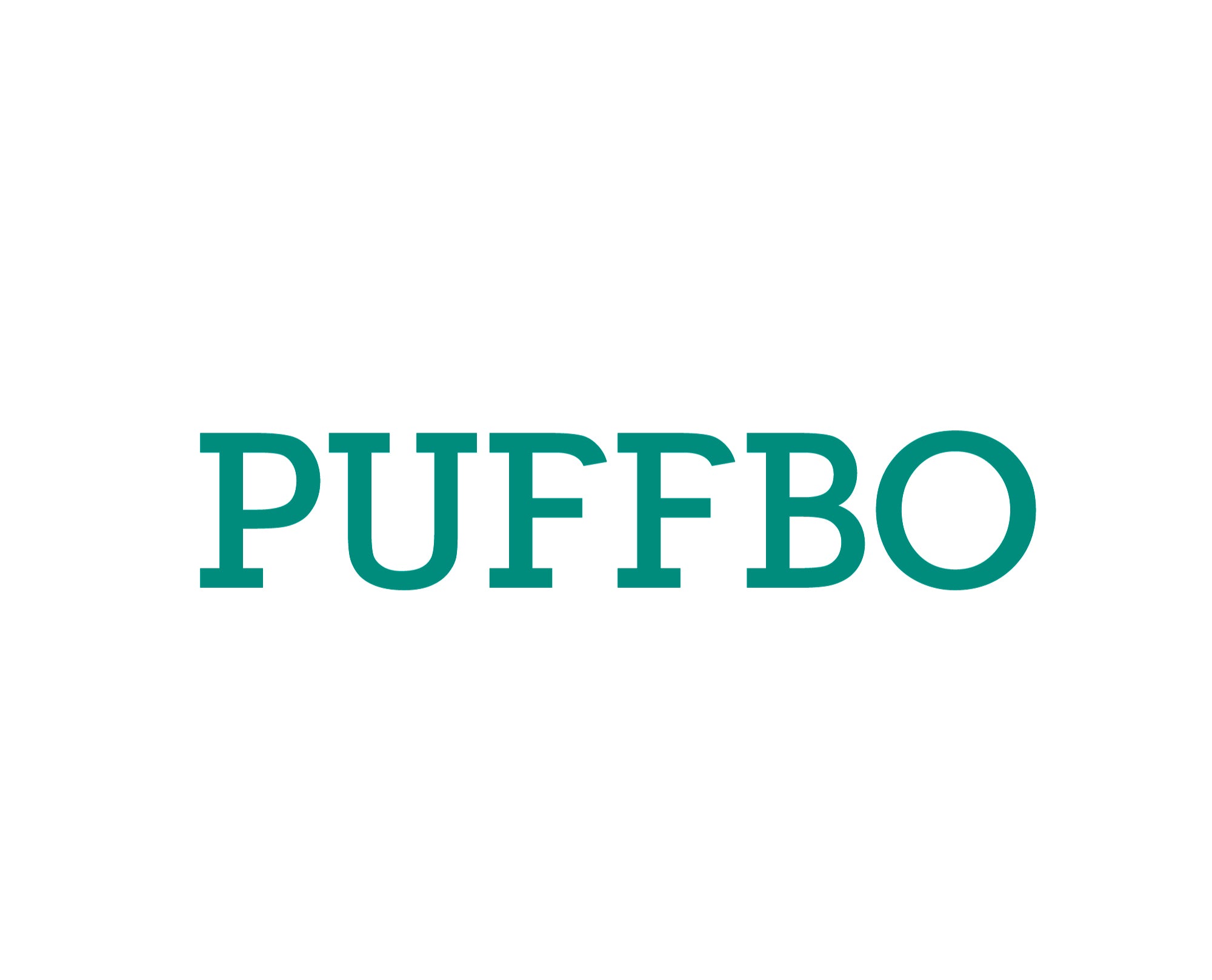 Living and working in my colors
A stool for enjoying your life and work with harmony of "mind" and "body".
High-quality materials and simple form fit naturally in any interior.
New experience of sitting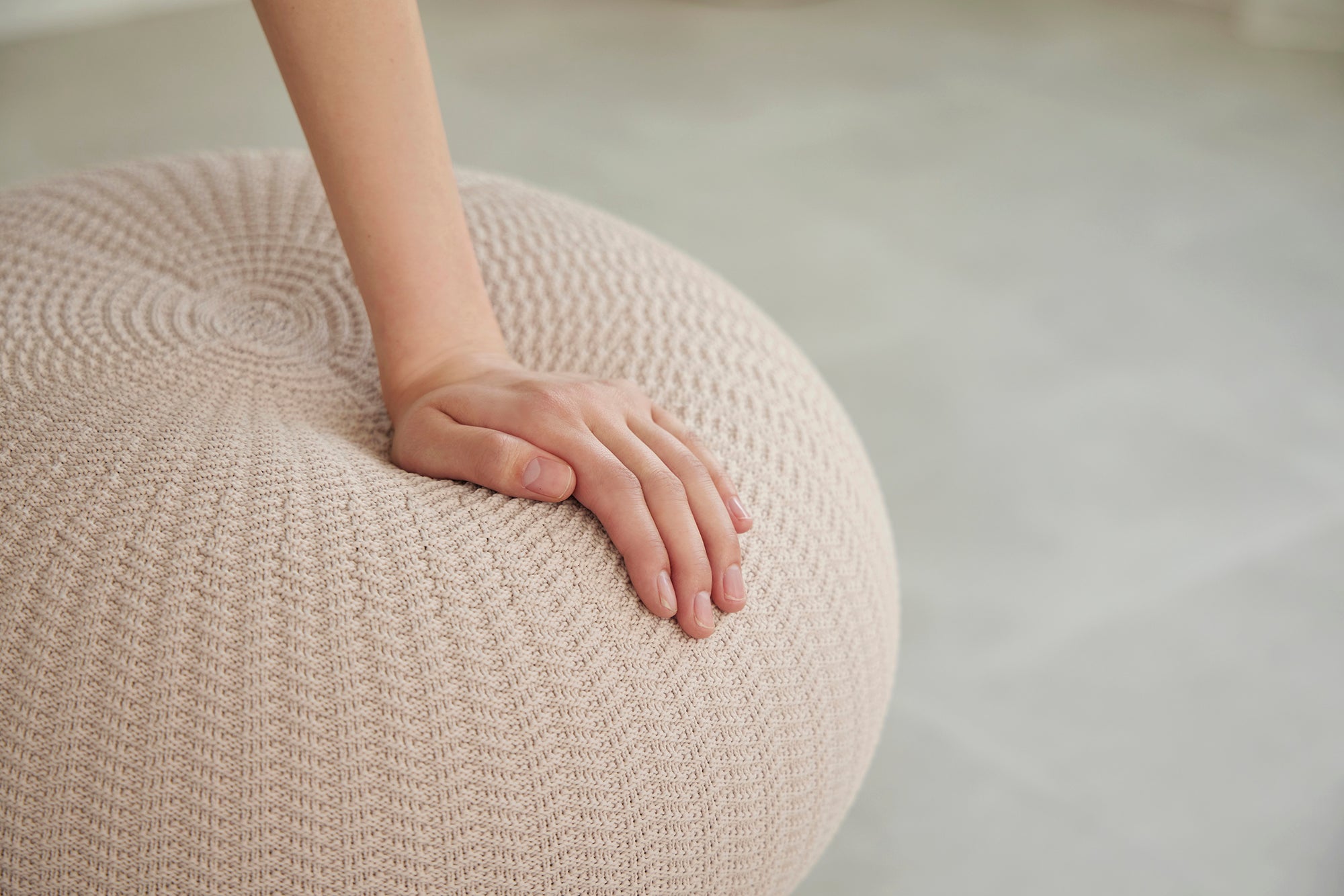 What is PUFFBO?
A stool with a new experience of sitting according to the unique air cushion seat. The swaying of the seat stretches your spine naturally and stimulates your core.
The seat cover is made of 3D knit and has a exquisite mesh, making it easy to sit on.
The legs with beautiful grain patterns of natural wood texture blend well with any interior.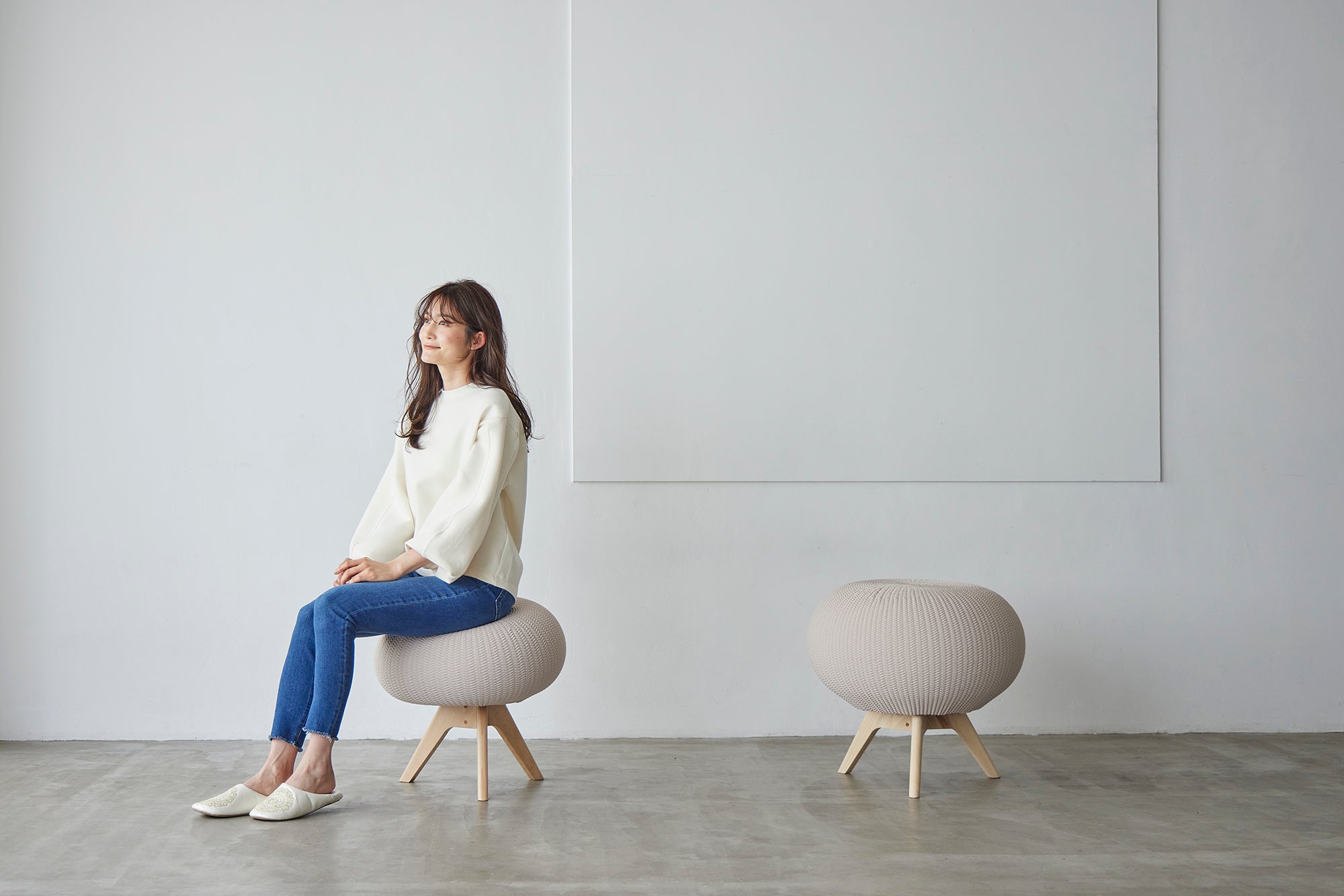 How to choose your right size
PUFFBO is available in two types, S (SMALL) and L (LARGE).
Both can be used regardless of the size of the body, so please choose according to your lifestyle.
S has a seat diameter of about 48 cm.
The movement of the seat surface is large, so you can relax your body naturally, and can expect more effects on your core.
Recommended for those who work on a computer in the same posture for a long time.
L is a seat diameter of about 56 cm.
The wider seat makes it more comfortable to sit on.
Recommended for when you want to relax, such as in the living room and dining room.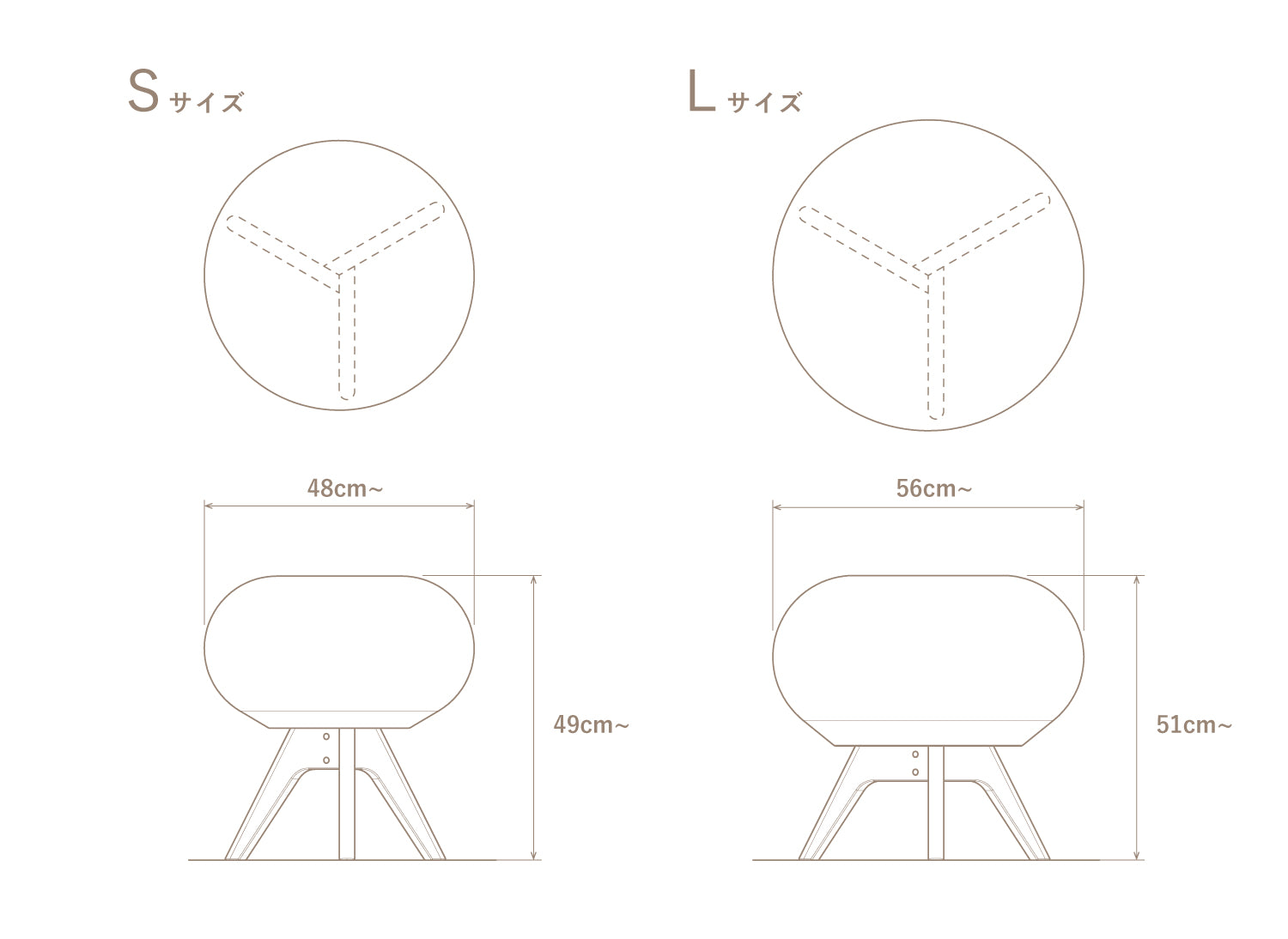 The size of the seat varies depending on how the air is filled.
You can inflate it to your preference for size and hardness.
Note, please refrain from using it in a state smaller than this as the quality is confirmed with the dimensions listed.
Selectable color
You can freely combine them according to the scenery of the room.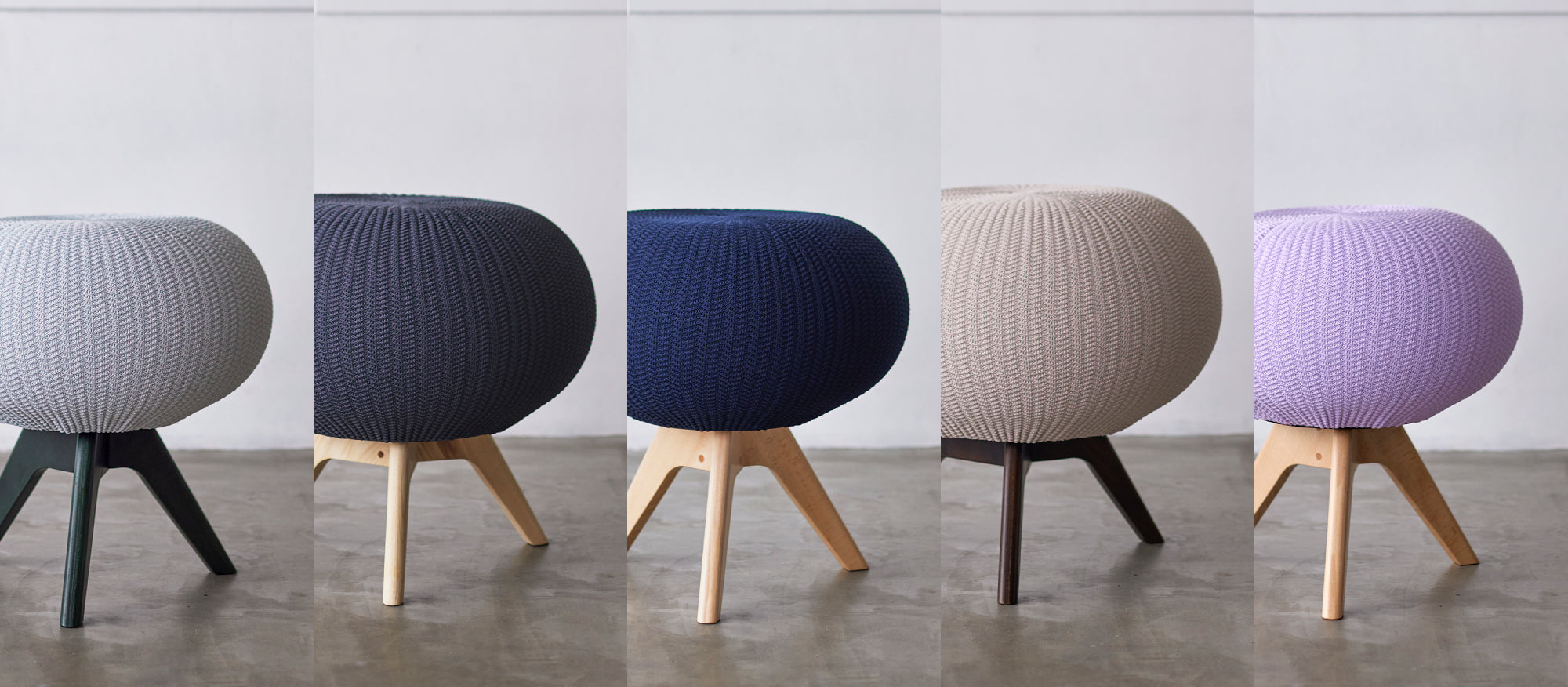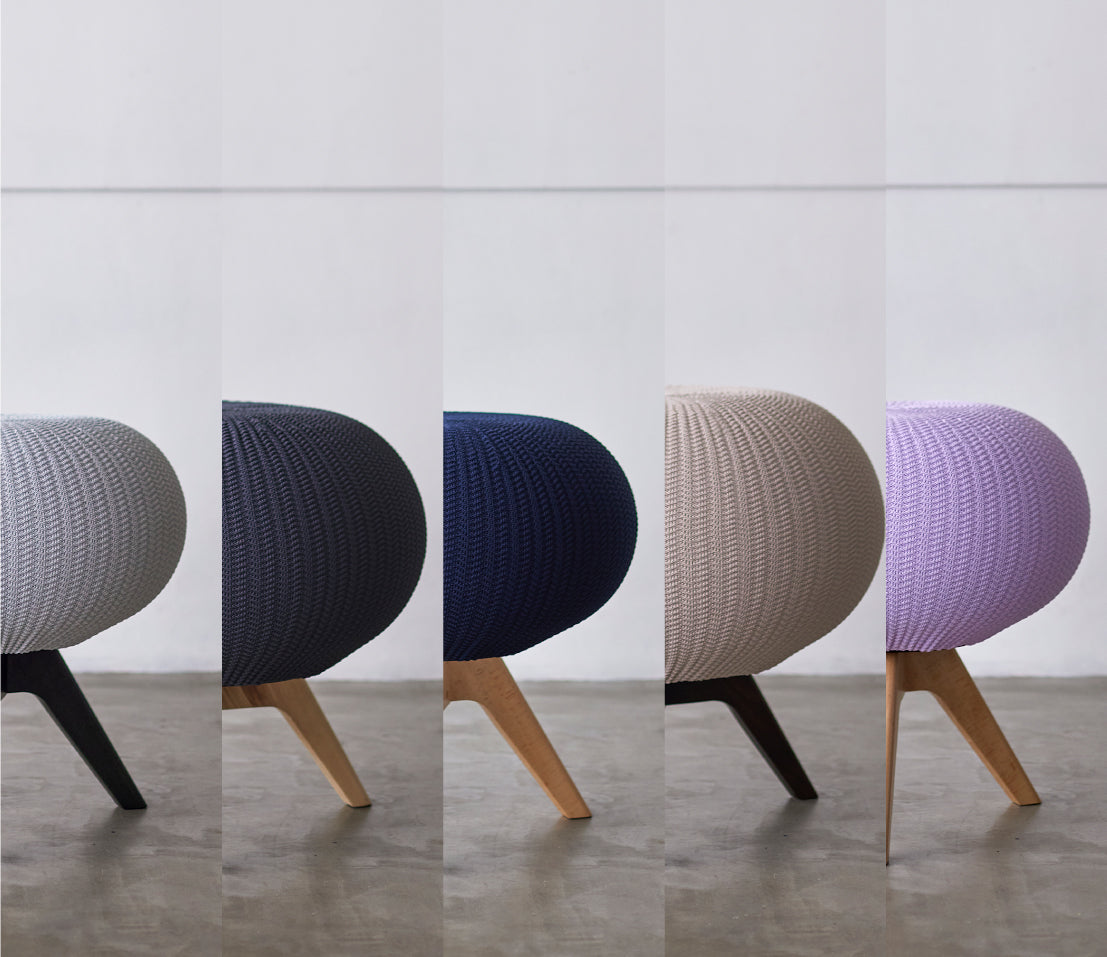 Selectable color
You can freely combine them according to the scenery of the room.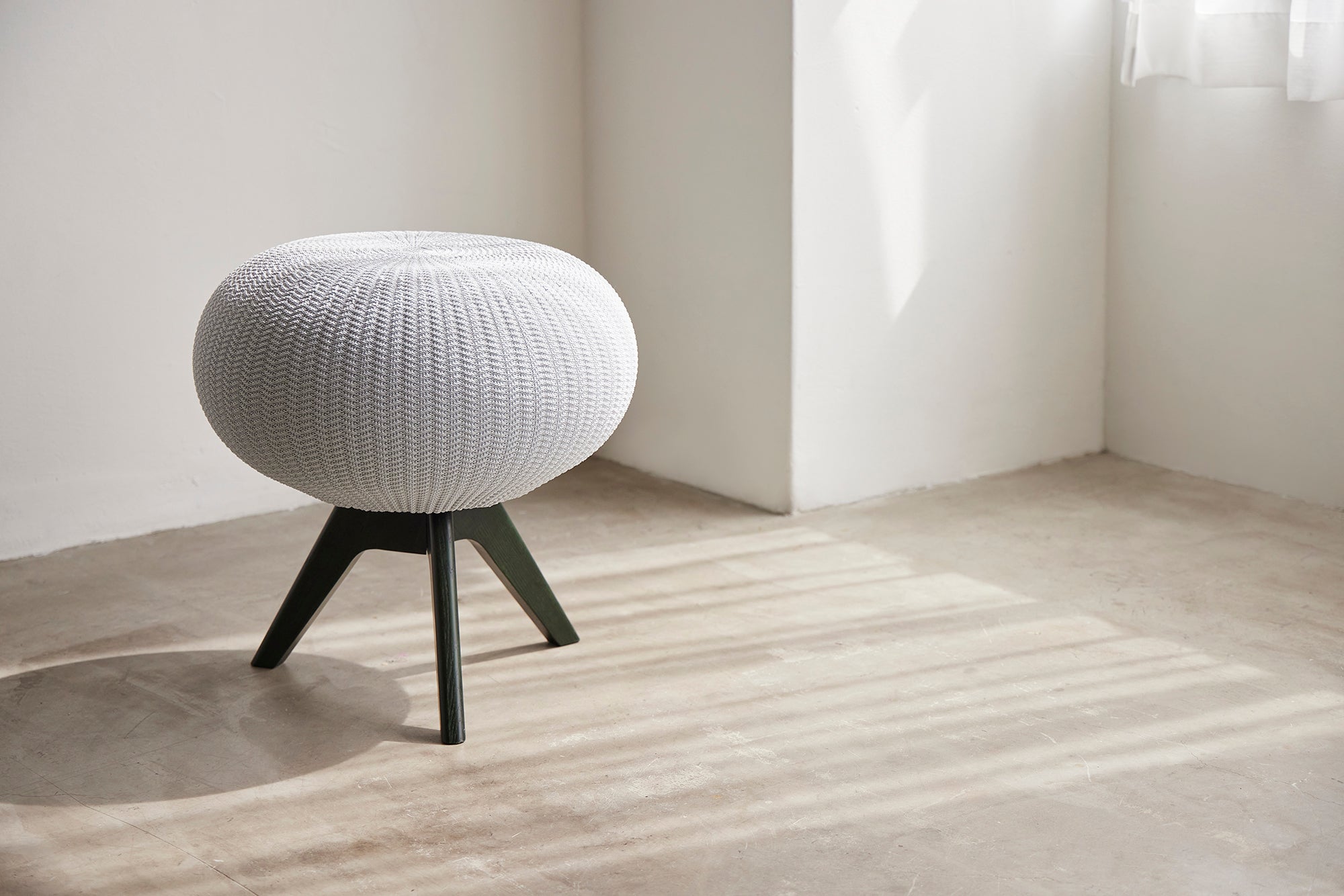 seat
Made of 100% polyester knit material. It has a smooth texture and can be used regardless of the season.
The herringbone pattern allows you to enjoy different images depending on the color you choose.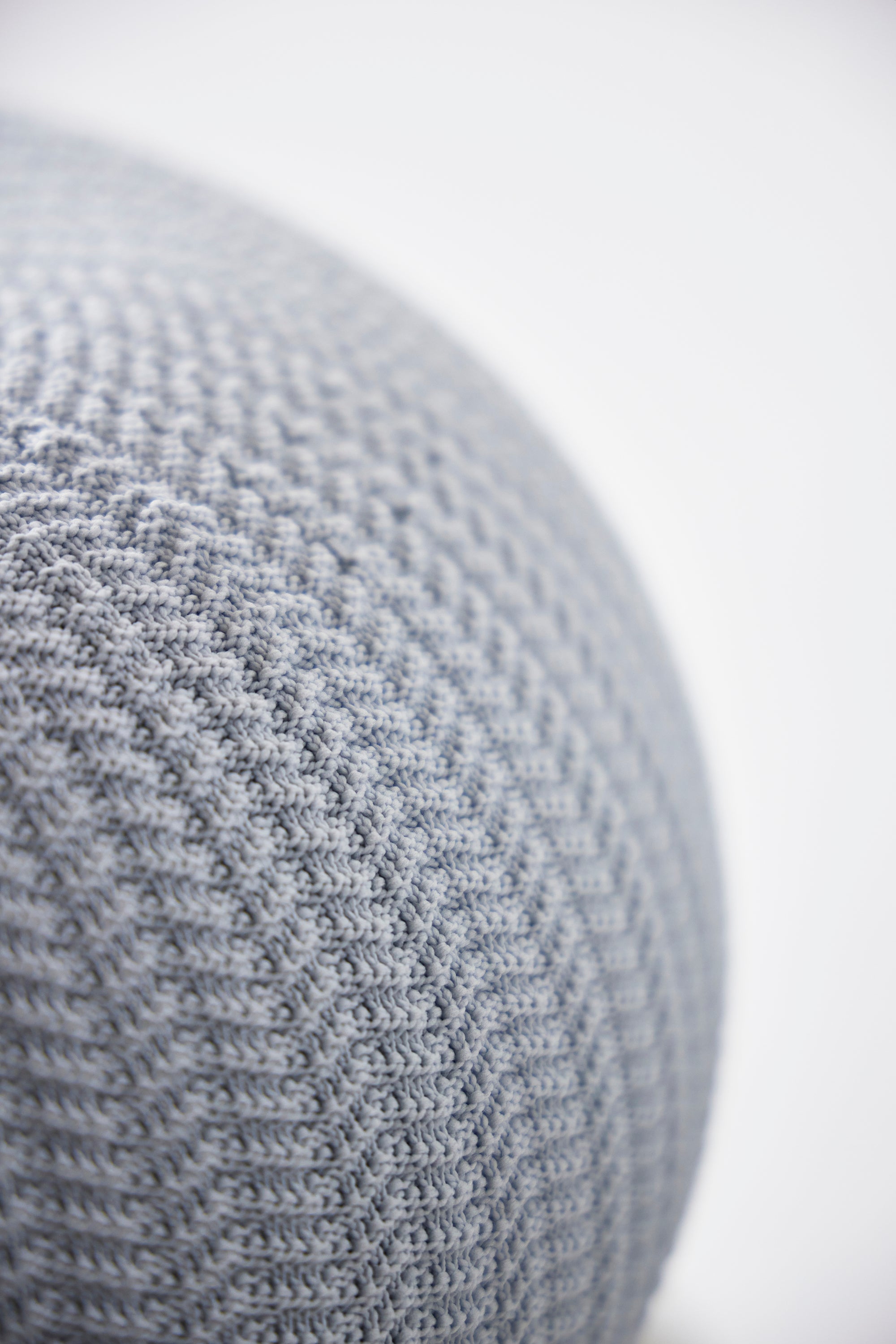 Ice gray
Refreshing cool gray that brightens up the room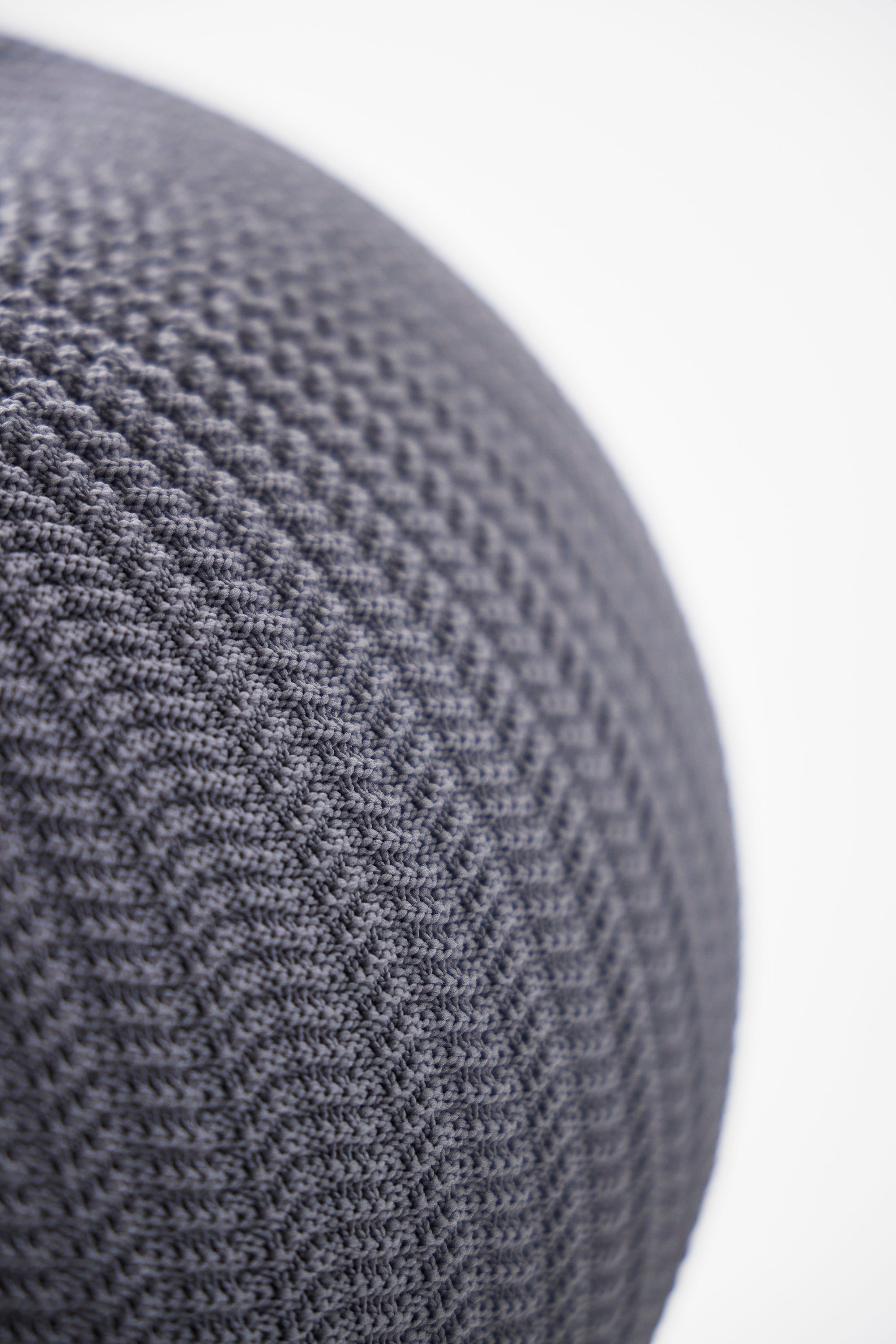 Dark gray
Chic and sophisticated monotone color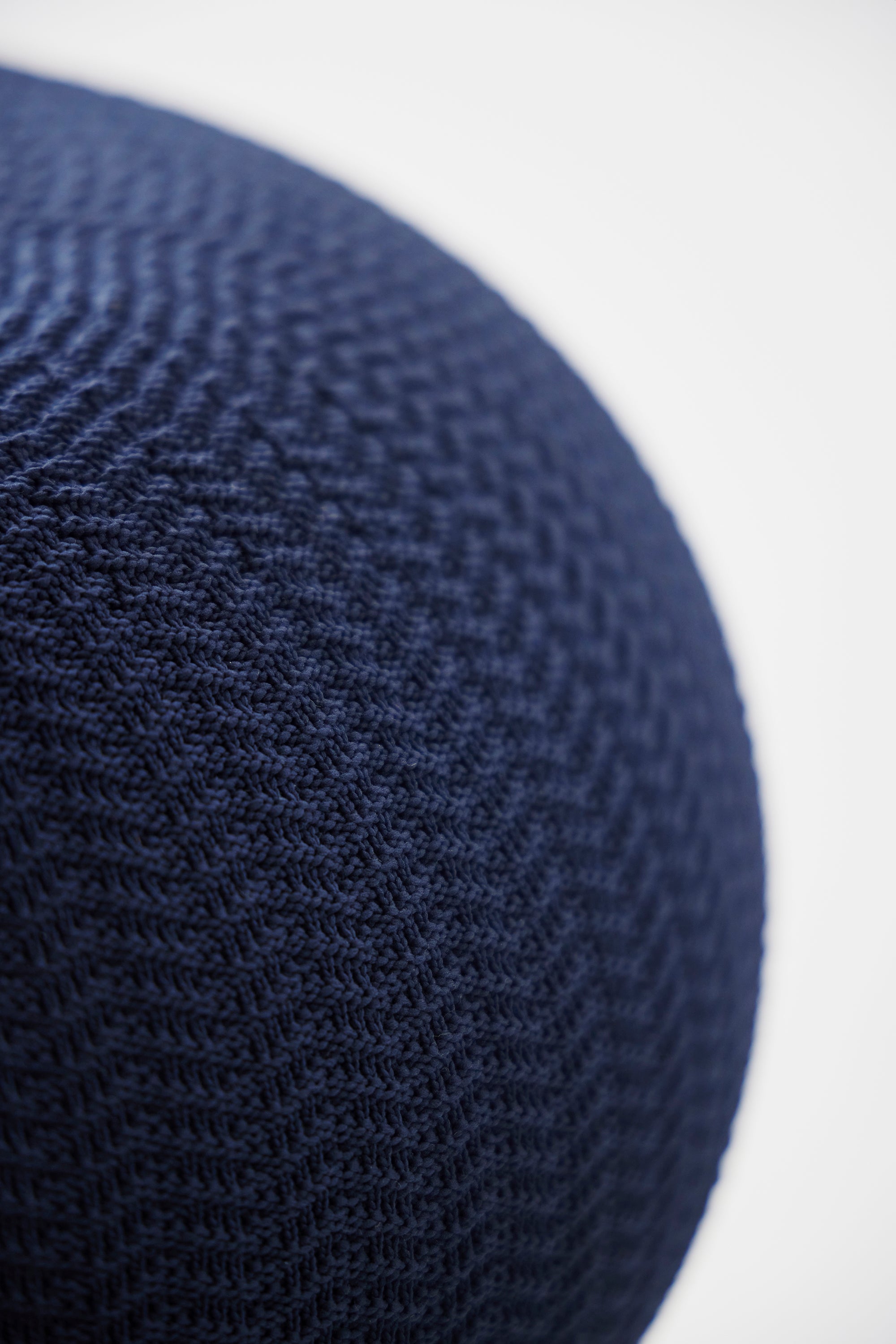 Navy
Basic color with a sense of luxury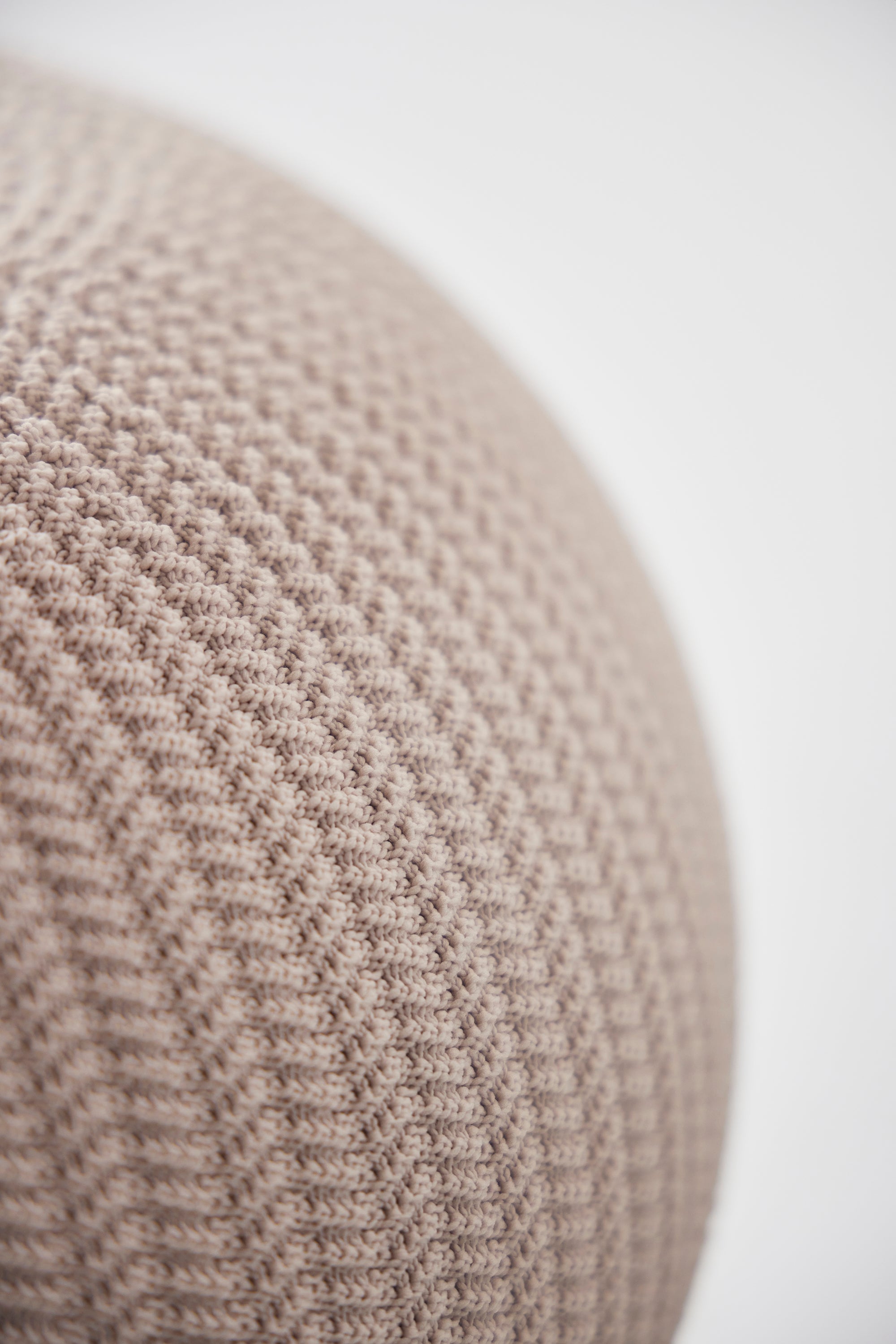 Beige
Warm nuanced colors that are easy to match with any space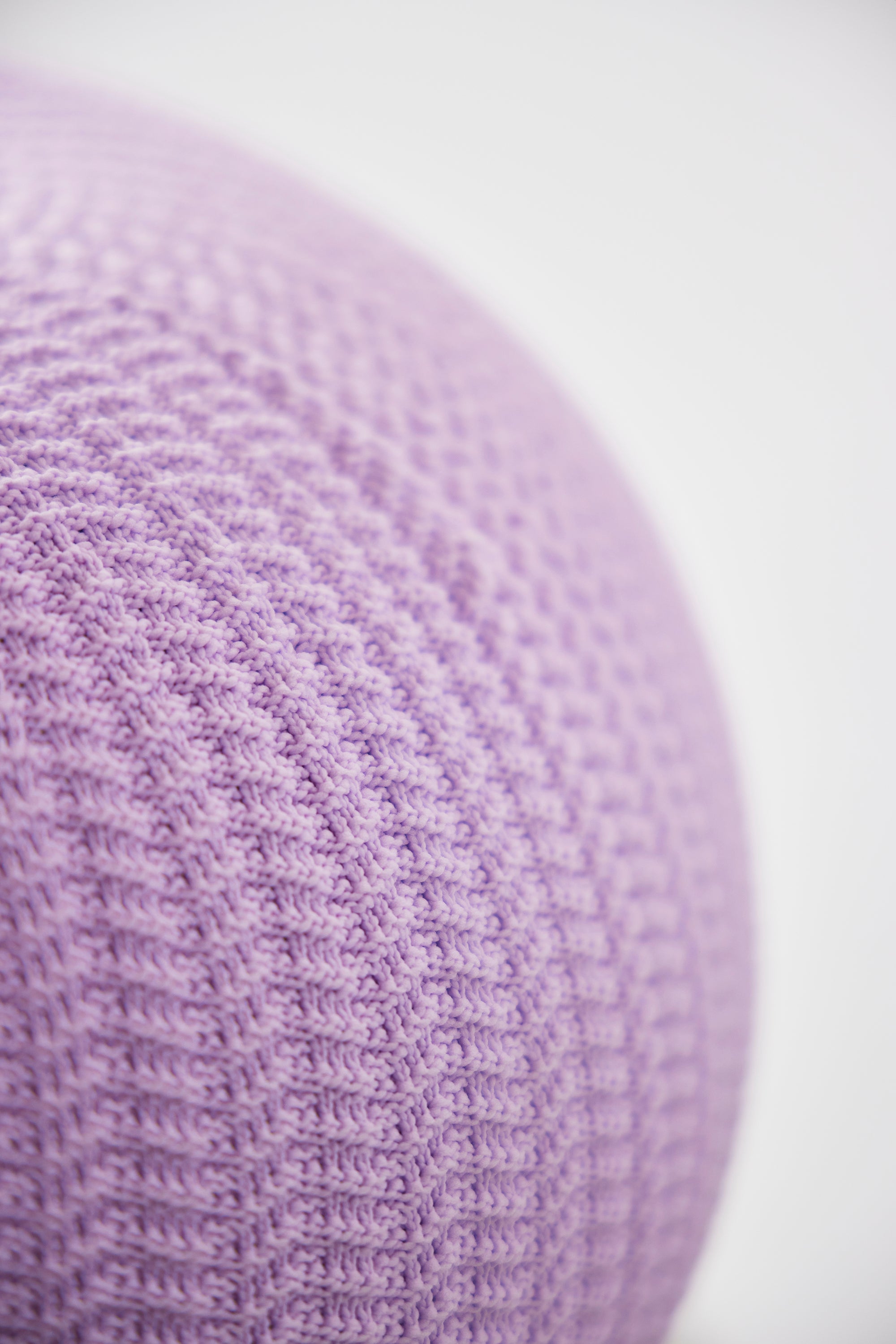 Lavender
Accent color to decorate the room
*The color may look different from the photo.
脚
The natural texture of the wood grain makes it suitable for any room. Please enjoy the combination with the seat surface.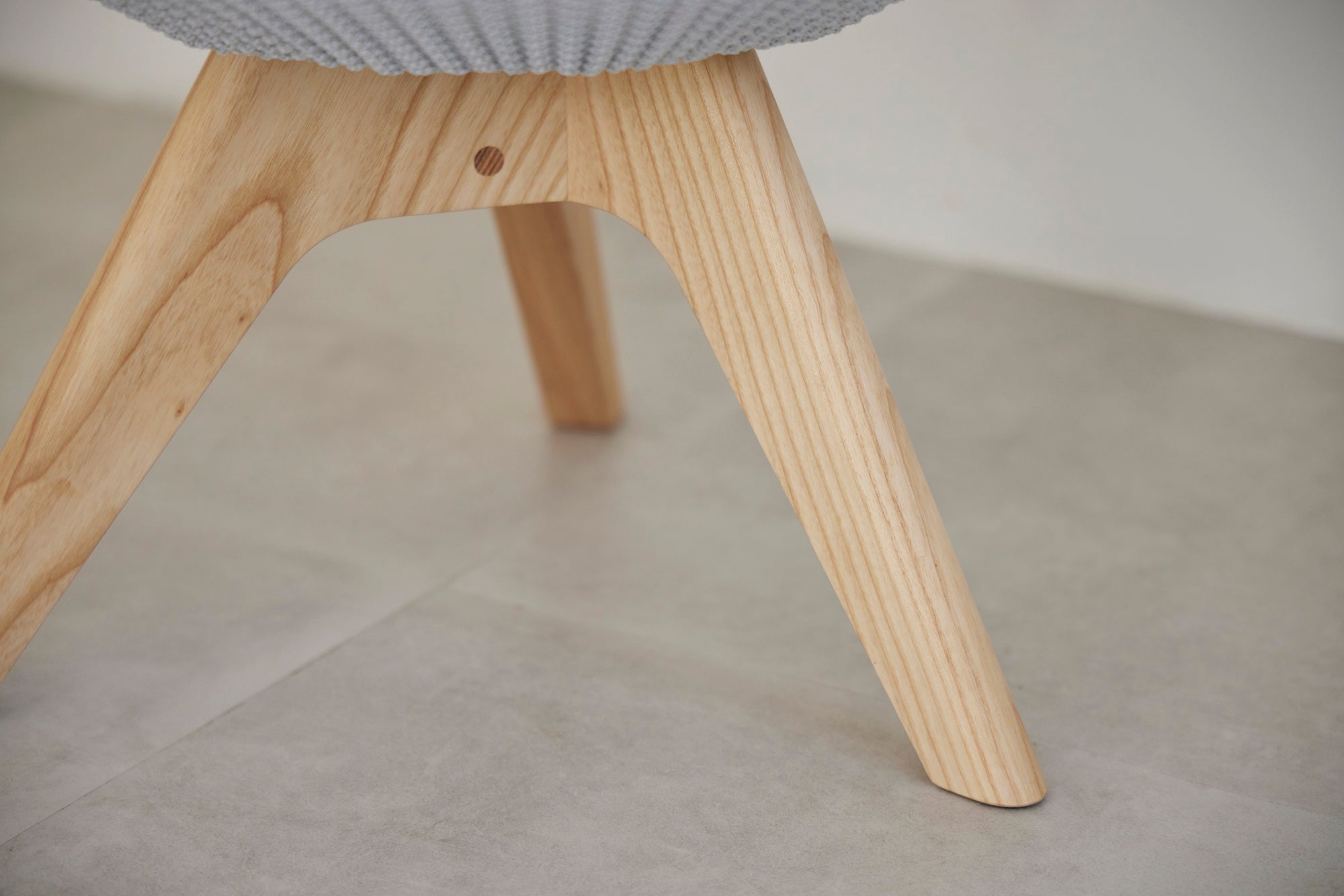 Natural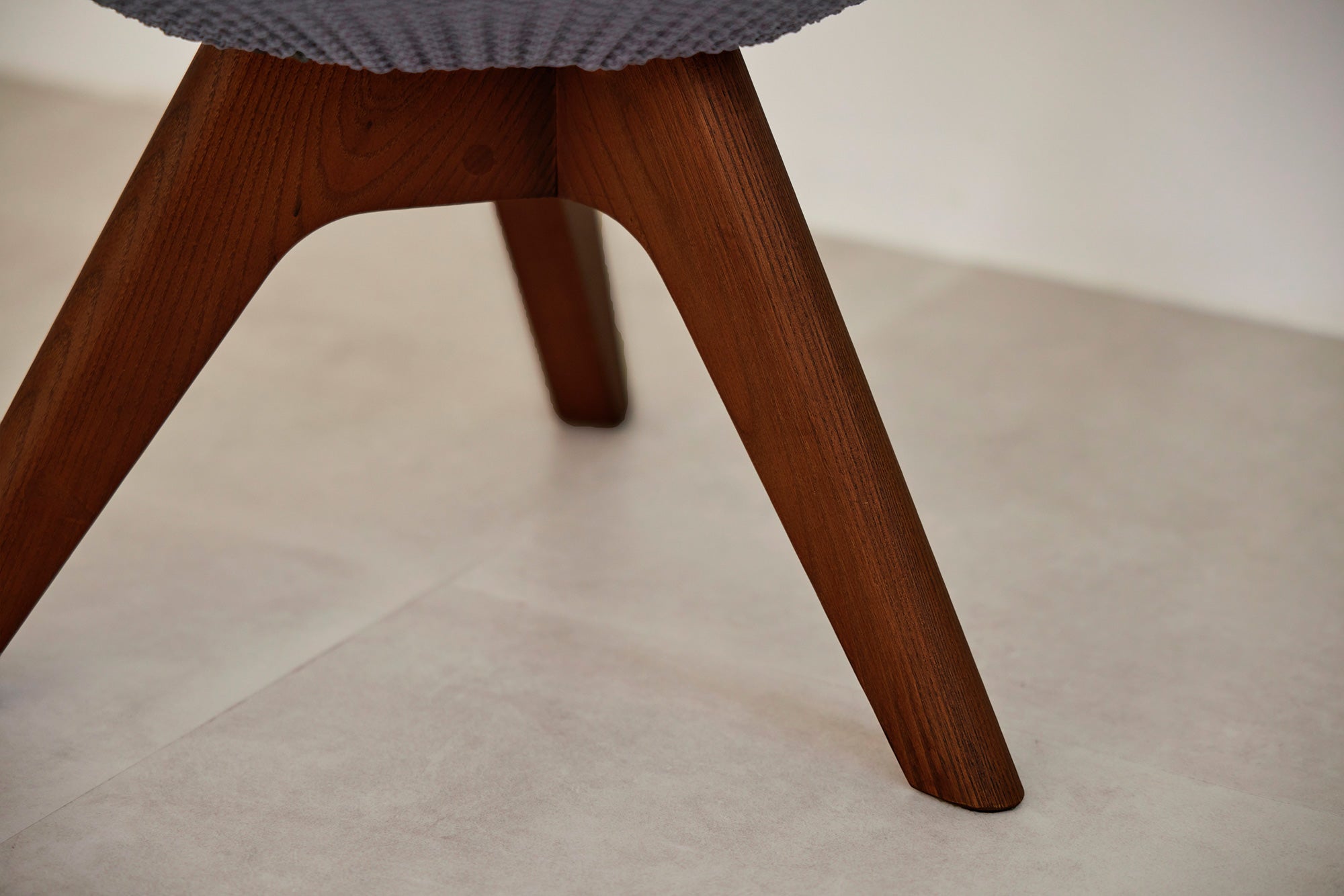 Dark brown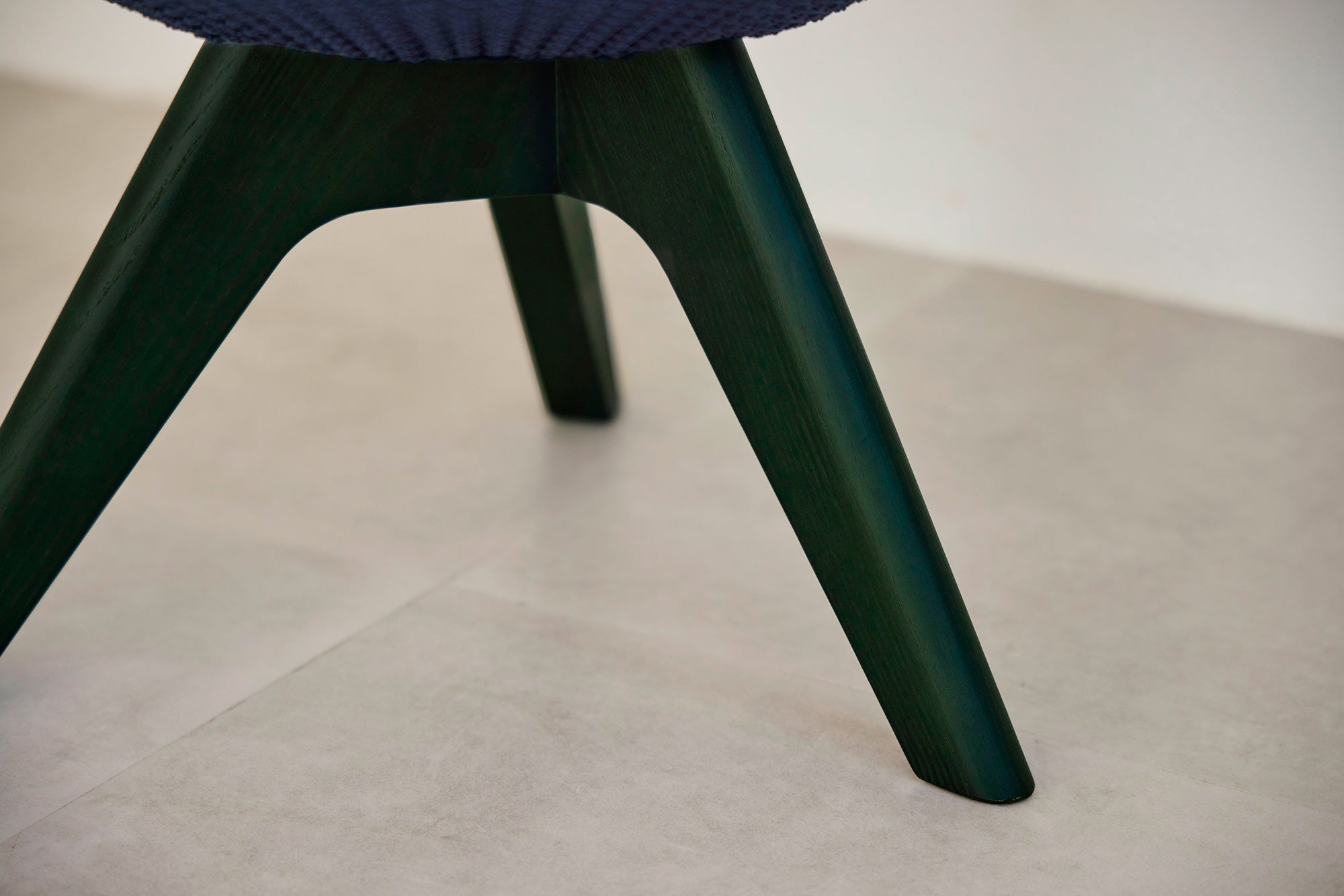 Deep green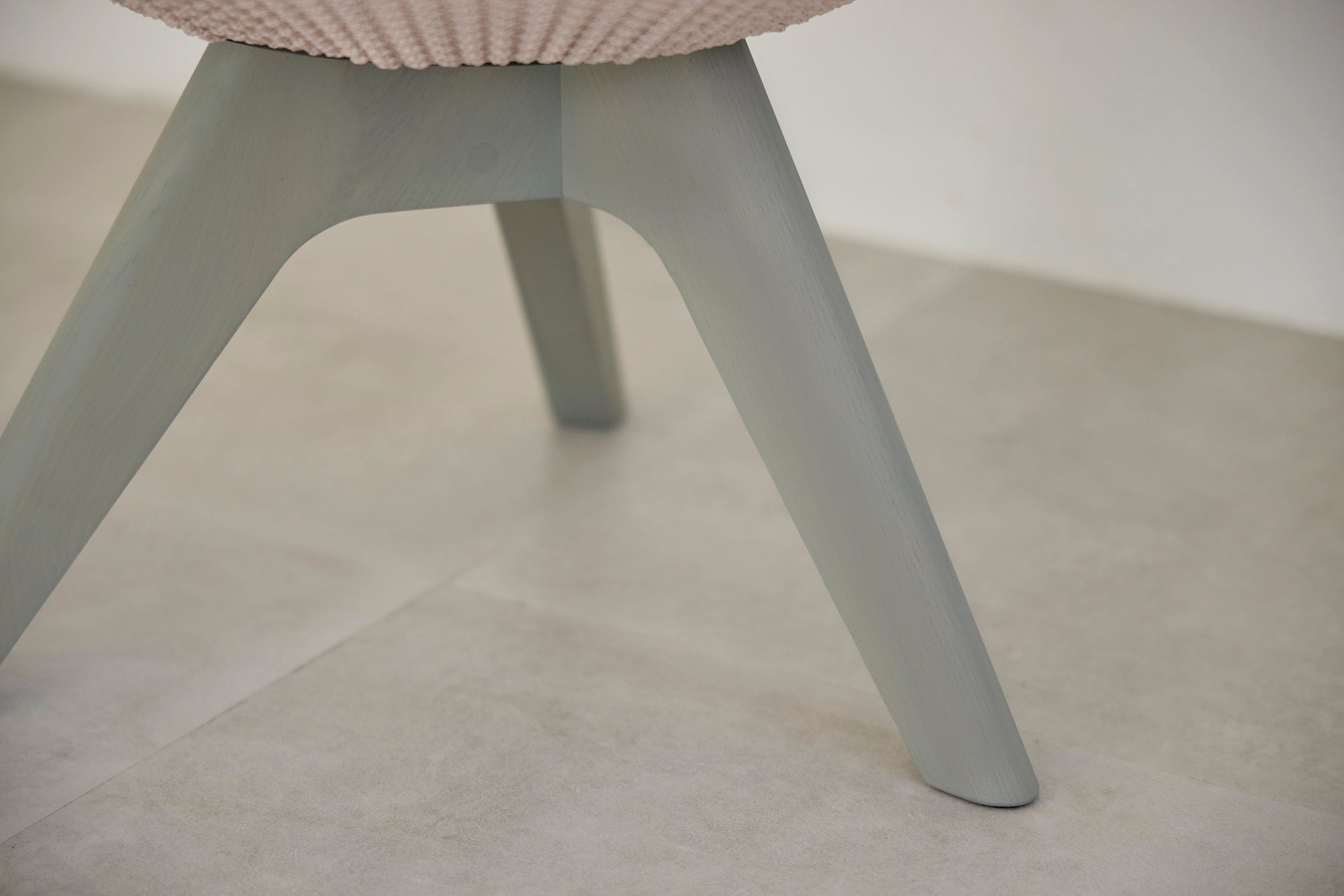 Light gray
*Because natural wood is used, the texture of the grain and the texture of the surface may differ. Colors may look different from photos.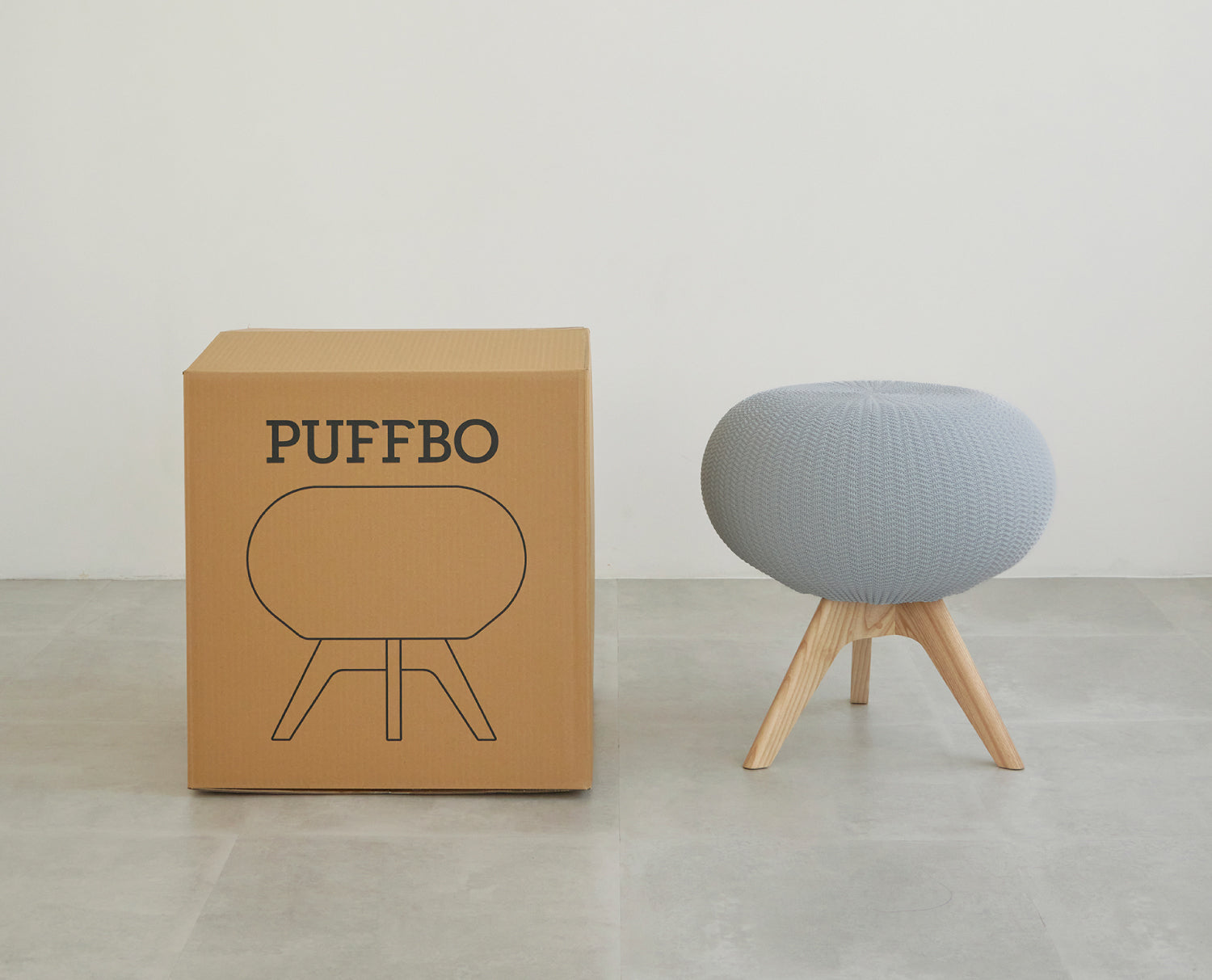 No assembly required
This product will be delivered as a finished product.
No assembly is required after arrival.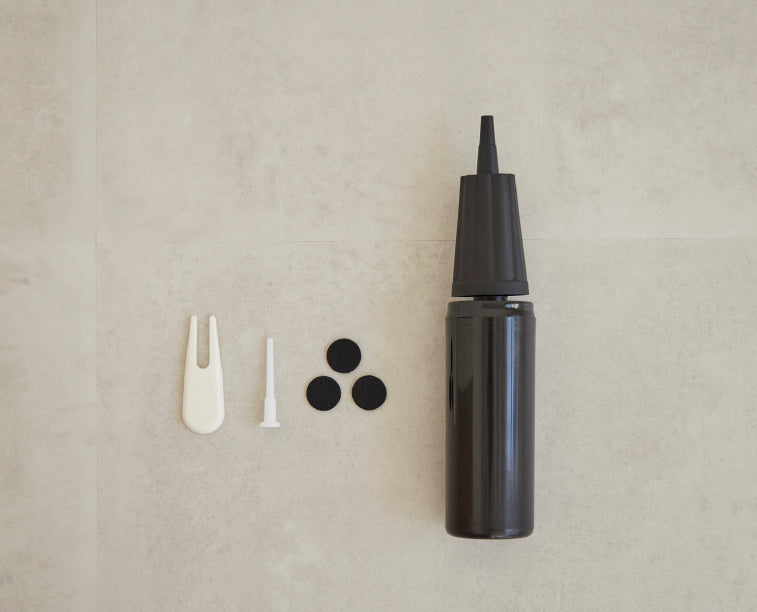 accessories
1 air pump / 1 spare plug /
1 bottle opener / 3 felts
* Felt is for preventing scratches on the floor.
Please stick it on the back of each leg before use.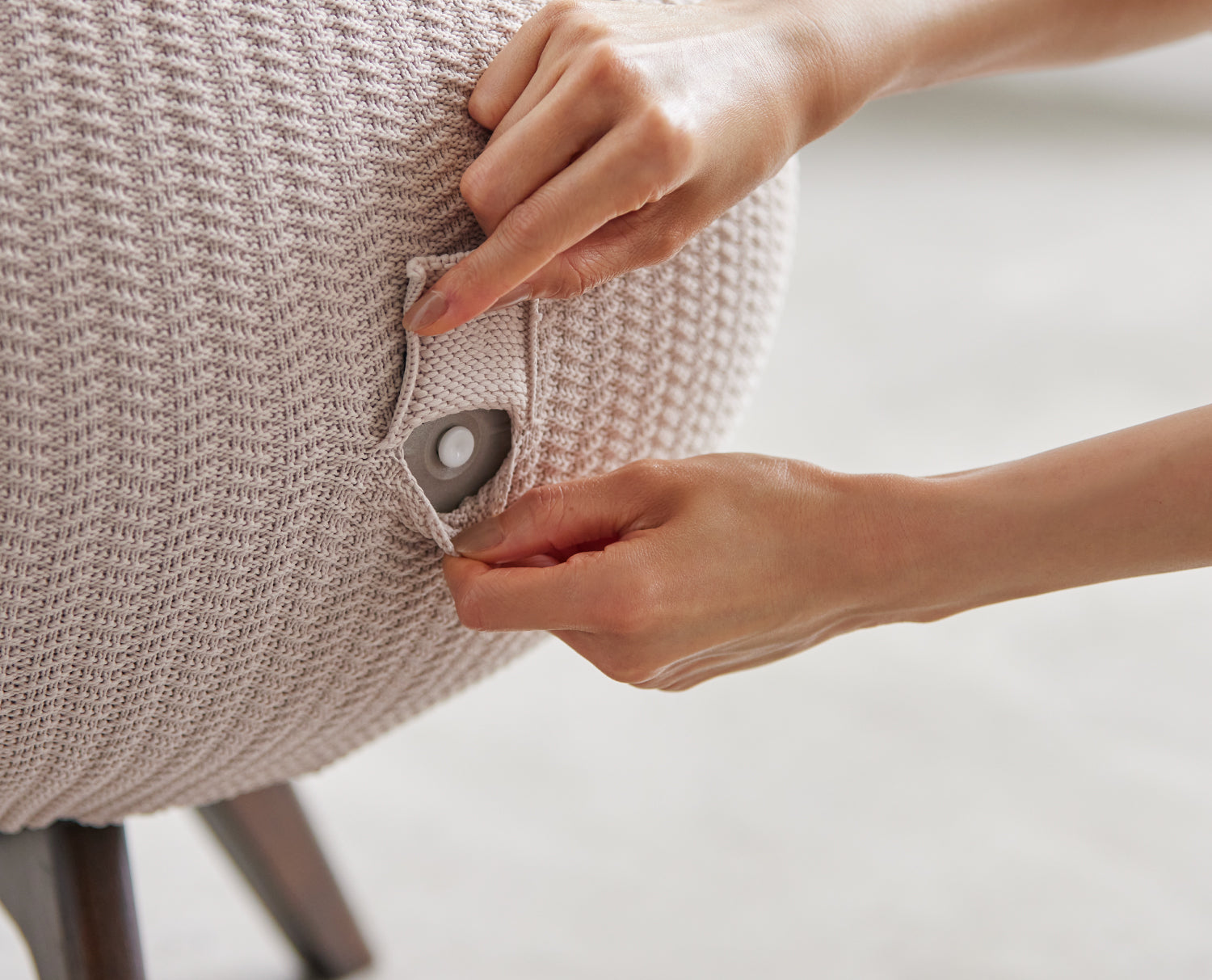 air hole
This product uses an air cushion.
If you feel that the air has escaped after purchase, please add air from the air hole under the tag.